Nourish
Wash and Wear for Every Hair
Leading hairdresser, salon owner and Youtimer Paloma Rose Garcia shares her expert knowledge on how to achieve that effortless, low maintenance, 'French Girl' style - even if your hair is thick, curly or frizzy.
Paloma Rose Garcia
Hairdresser
Some blessed humans can step out of the shower, let their hair casually air dry and be confident in the knowledge that it will look great all day.
Then there's the rest of us.
Those with curls, thick and course hair, or humidity-sensitive strands aren't quite that low maintenance. It can take an army of heat styling and taming products to look effortless.
Paloma Rose Garcia is passionate about working with the natural texture of her clients' hair to create lived in styles, and educate them in how to achieve hair that they can 'wash and wear'.
The secret? Approach your hair care like you do your skincare regime. It takes care and consistency, Paloma says.
Here, Paloma shares her wisdom on downing the tools and embracing your natural hair.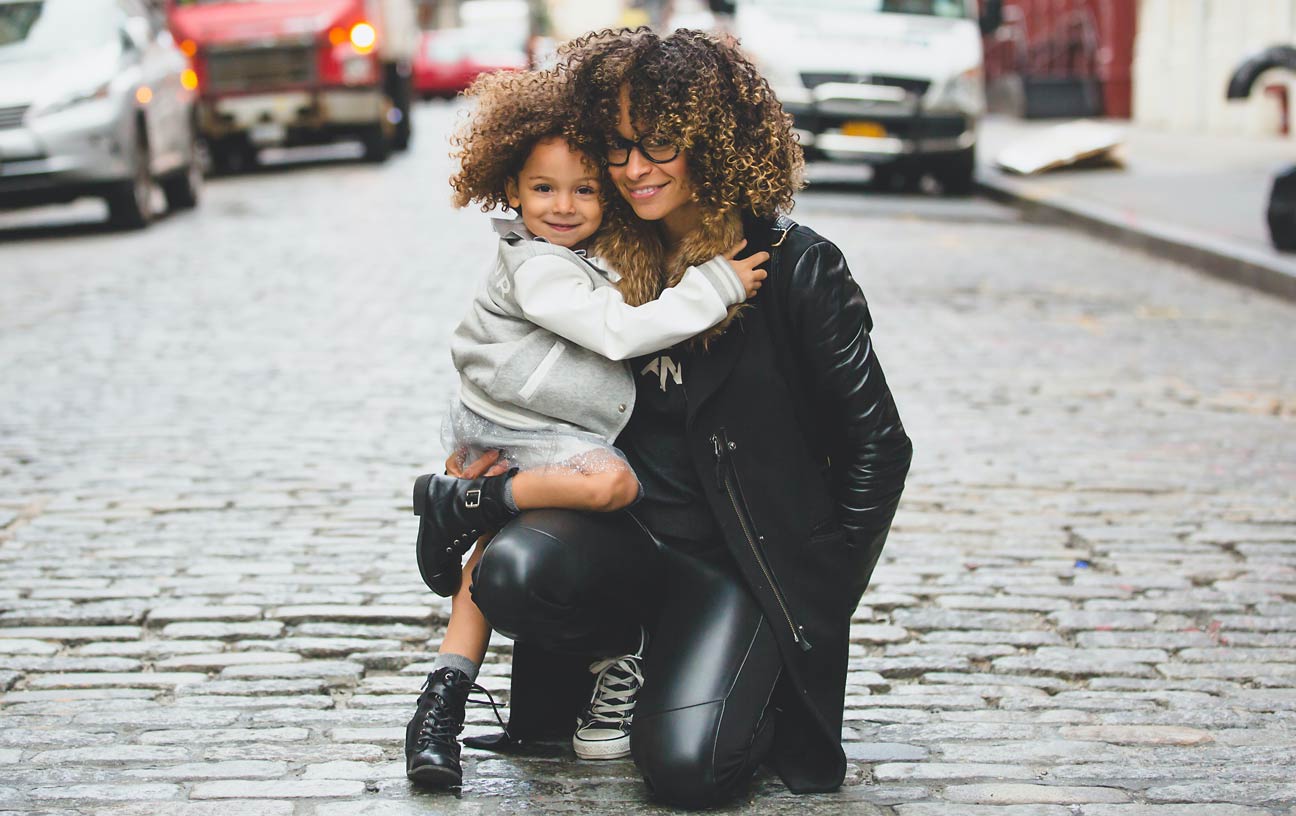 "I've been hairdressing for nearly 20 years now and I've found myself more and more attracted to seeing my guests with their hair in its natural form.
Earlier in my career, in the late 90s, hair straighteners came out. Since then, we've moved into blow drying, and heavy tonging. And with that level of dramatic heat styling, you can see a huge effect on the integrity of the hair, and the hair's health.
Many of my guests, particularly females, get stuck in this really awful vicious cycle of over styling their hair because they feel it doesn't sit well naturally.
Personally, my eye gravitates towards women with natural looking hair. I think it's so beautiful, ageless and timeless. A true test of an incredible haircut is the ability to wash and wear your hair.
There is a journey I take my clients on to achieve this.
They need to work at it. It's like working on your skin with regular maintenance in order to get to a stage of wearing no make up. Hair is no different. For some with certain hair types, it comes more naturally to them, they've always been able to wash and wear.
Others have to work harder at it and invest in it. But it is achievable.
The Cut
The three main factors to determine the suitability of a haircut are lifestyle, face structure and hair type.
If the hair is really fine, you don't want to have it really long because it will just look stringy. Instead, sit it above the shoulders.
If your hair strands are thick and course, you can wear it longer. It needs to be longer and heavier to have weight in it so it doesn't sit out, like a bush. So you are working with gravity and weight.
Also key is weight distribution. If some areas of the hair are really thick and you can remove some of the weight in order for it to sit well - we try to work in rectangular shapes. At the same time, I always work to accentuate my guest's favourite facial features through the shape.
Courtesy of Paloma Rose Garcia
In Salon
At Paloma we use in salon professional only, protein based, moisture treatments. We do a keratin treatment that is free of formaldehyde and other nasty chemicals, called Bhave. it acts as a tool to give you the hair that you've always dreamed of. It gives you 'French Girl' hair. 
I have a lot of guests come in with really thick textured hair and leave silky - it's like a different head of hair.
It removes the frizz, while keeping the movement, curls and body. Keratin is a game changer, it transforms hair into low maintenance, easy hair.
The treatment is in salon only and takes about three hours. It costs between $430 to $600 depending on the length and thickness of your hair, and the treatment lasts three to four months. 
At Home Routine
Products and Styling Advice from Paloma
A very important rule to know is when to brush your hair: You should never, ever brush your hair after the shower. It disturbs the hair and puffs it up. If your hair is particularly knotty, detangle it before you wash it.
Otherwise, brush through your conditioner when you're in the shower. Once the water stops running, you never brush or put your fingers through it again. That's a game changer.
For cleansing, you need to determine whether your hair requires protein or moisture, and your shampoos and conditioners you use should be based on that. 
Kevin Murphy
"Re.Store is an amazing product for wash and wear. It doesn't frizz or fluff up the hair. It settles it down and keeps clean, while super silky.
Great if you're swimming everyday because you're not actually shampooing, but it will get the salt out, without drying it out."
After cleansing, there are two opportunities to add styling products into the hair, and the rule is: wet products on wet hair, and dry on dry.
When you get out of the shower with freshly washed hair, you can add in extra hydration with leave-in conditioners, porosity equalisers, or curl enhancing products - your wet products.
Oribe
"Oribe has the most phenomenal range for curl enhancing.
Curl Gloss is the most beautiful, lightweight gel that adds control, but no crispness and a bit of shine.
I also love Styling Butter for curlier hair."
Style
Once you're out of the shower and put through your conditioning or styling products, wrap it up in a towel for 10 minutes. 
Then let it out and blow dry the front pieces, to get those smooth around your face so you feel polished. You leave the rest to completely dry on its own until it's bone dry.
If you have curlier hair, take 1cm sections and twist them tightly all the way through to the ends, in the direction it's already going, and let that dry completely. Once it is bone dry, you can break it up a bit with your fingers. 
Curls and waves work in mysterious ways, but generally speaking the back of the head has the tightest curls and around the face is a bit haphazard and inconsistent. So you can also blow dry their fringe around the face and leave the rest to dry naturally.
We aim to reduce the use of heat styling at home as much as possible.
Oribe
For dry on dry treatment, you can add a nourishing serum.
Apres Beach is an amazing texturiser.
Kevin Murphy
Shimmer.Shine by Kevin Murphy is deeply hydrating. It's got coconut oils and UVA and UVB protection.
It's always in my beach bag with my sunscreen. You can spritz it in your hair when you're at the beach and it gets rid of the crunchy salty feeling. 
Treat
Use a deeply hydrating and conditioning mask once a week. Every week without fail, I'll put on a mask while I'm doing my washing on a Monday night.
Right now I like R&Co Bleu De Luxe Reparative Masque. I pop it on in the evening and leave it on, go to pilates the next morning then wash it out afterwards.
Lastly, using a silk pillowcase, and laying with your hair up and above your head is helpful.
Getting your hair to a point where you can wash and wear is possible for all hair types, even for hair that is thicker, frizzier or curlier naturally.
But you have to treat your hair care like you would your skincare routine.
Invest in it, ensure the products you are using are suitable for your hair type and addressing its needs. Healthy hair is the secret to wash and wear."
Nourish
What is youtime... to Paloma?
Get to know salon owner and youtime hair expert Paloma Rose Garcia as she shares how she spends her youtime
Read now
Paloma Rose Garcia
Hairdresser
In this article