Express
The New Order
We investigate how a new breed of made-to-order brands are challenging the new-age need for now. Are you ready to overhaul your shopping habits?
Image courtesy of MaisonCléo
While fast-fashion brands promote "conscious collections" with every drop, true sustainability is being heralded as the new frontier in fashion.
Instagram-born, made-to-order brands are challenging the new-age need for now, and slowing down the relentless pace of fast fashion. 
Thought to be first coined in 1989 in a New York Times article, describing Zara's mission to bring clothing to life within 15 days; fast fashion has completely taken hold of the cultural zeitgeist. Plastered with 'trending' looks, next-day delivery and 50% off site-wide, it's no surprise we feel compelled to purchase now even more than ever. 
Armed and ready to launch a new collection at any moment, fast fashion has completely turned the industry upside down, altering consumer behaviour and the traditional mindset of the fashion world.
On average, Australians purchase 27kgs of clothing each year, discarding 23kgs direct to landfill in the process - totalling over 800,000 tonnes of textile waste (Australian Bureau of Statistics).
Rather than searching for a long term connection, it appears we are far more interested in a short term fling with our wardrobes.
With many online retailers promoting weekly drops - some as many as 900 pieces each week - when will we put an end to the inevitable sartorial burnout? 
Image courtesy of Loclaire
Could made-to-order be the solution to slow our habits and reconnect? 
Aiming to challenge our disposable society, made-to-order brands are on the rise, generating a renaissance for the fashion industry. Certainly not a new concept, the conscious model transports us to a more nostalgic time, where patience was a part and parcel in purchasing a new ensemble. 
Disrupting the fast fashion narrative, made-to-order allows for more sustainable and considered production, only crafting the exact amount ordered of each piece to completely minimise textile waste and garner demand. 
As a result of slow manufacturing, a number of brands also offer custom alterations, adapting and welcoming the increasing discourse surrounding size inclusivity as an integral conversation in sustainable realms.
Traditionally a form of empowerment and self-expression, fashion has long strayed from the beacon of creativity it once was. Made-to-order and 'slow' brands want to buck the trend,  aiming to reignite longevity and passion for every piece.
Image courtesy of MaisonCléo
Something to cherish and love, rather than toss after the first wear.
Could the reward of waiting for something unique and intricate replace the short term dopamine fixes we so desperately seek from fast fashion?
A growing army of made-to-order Instagram supporters certainly point to the possibility. Limited edition, sustainable pieces are fast becoming the next 'it' thing, promoted by the likes of Emily Ratajkowski and Alyssa Coscarelli.
Thanks to the power of social media, made-to-order brands can't keep up with the pace, finding collections selling out as soon as order windows are launched. An ironic twist. 
Although fast fashion appears to reign supreme in mainstream circles, sustainability is increasingly becoming part of our collective vernaculars, a promising indication for change.
According to Nielsen IQ, 48% of US consumers would definitely or probably change their consumption habits to reduce their impact on the environment. Shifting consumer mindset is on a positive path. 
Fashion giants are indeed adapting in a bid to join the movement and not be excluded from the conversation.
True transparency is still missing however, with complex supply chains and outsourced manufacturing clouding doubts on their intent. Could made-to-order be the shining light, or is our intrigue in the model purely nostalgia for slower times? 
Image courtesy of Carnations
Bringing overproduction and demand to the table, the model simplifies manufacturing, with a very clear premise; only crafting what is needed. It feels so obvious, so hopeful. Small, passionate brands are leading the new frontier, hailing across every corner of the globe and uniting in their cause to change the fashion industry for good. 
Discover a handful of committed brands leading the revolution, one personalised, slow piece at a time.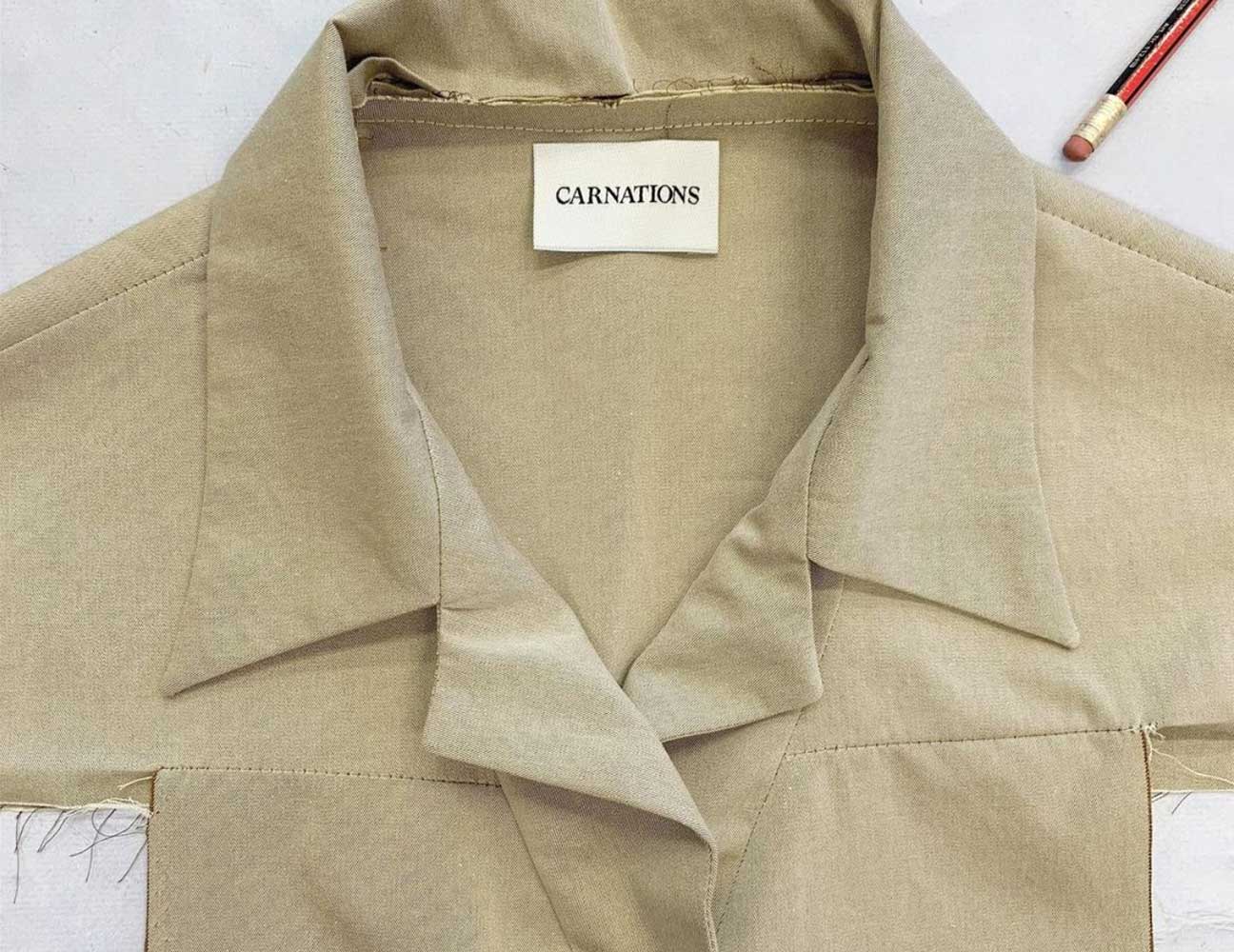 Here to disrupt the current fashion cycle, Carnations is a London based, gender-neutral, made-to-order brand focusing on timeless, abstract pieces. The brand believes putting an end to overproduction is simple, stating "You tell us how many you want, we go and make them." Founder and designer Sarah Bartlett began the brand with an interchangeable co-ord collection - a modern way to dress with personality, removing the complexities of dressing on trend.
A New Zealand designed and made brand offering small, whimsical collections made-to-order over small windows throughout the year. Founder Frances Lowe sources fabrics locally, working with a handful of Auckland makers to craft her thoughtful designs. With unexpected detailing and timeless silhouettes, the brand offers customised sizing for every piece.
Rising to Instagram fame virtually overnight, mother-daughter duo MaisonCléo have harnessed the power of the French Cool Girl, making the aesthetic even more aspirational through made-to-order. Using reclaimed couture fabrics, the brand is crafted by hand in their workroom in France, and opens orders every Wednesday to hot demand. With significant support for their mission, MaisonCléo have also collaborated with online giant Net-a-porter and historic Selfridges, and challenge the status quo by sharing the true cost of each piece with every order. 
Redefining quality, New Zealand designer Molly Perkinsons' lustrously slinky designs are extremely limited, entirely customisable, and crafted by Molly herself in her small beachside studio. Sourced from vintage material and deadstock fabric, the brand aims not only to reduce overproduction, but fabric waste too, with her "Zero-Waste" dress, made cleverly by cutting her pattern into intricate square pieces.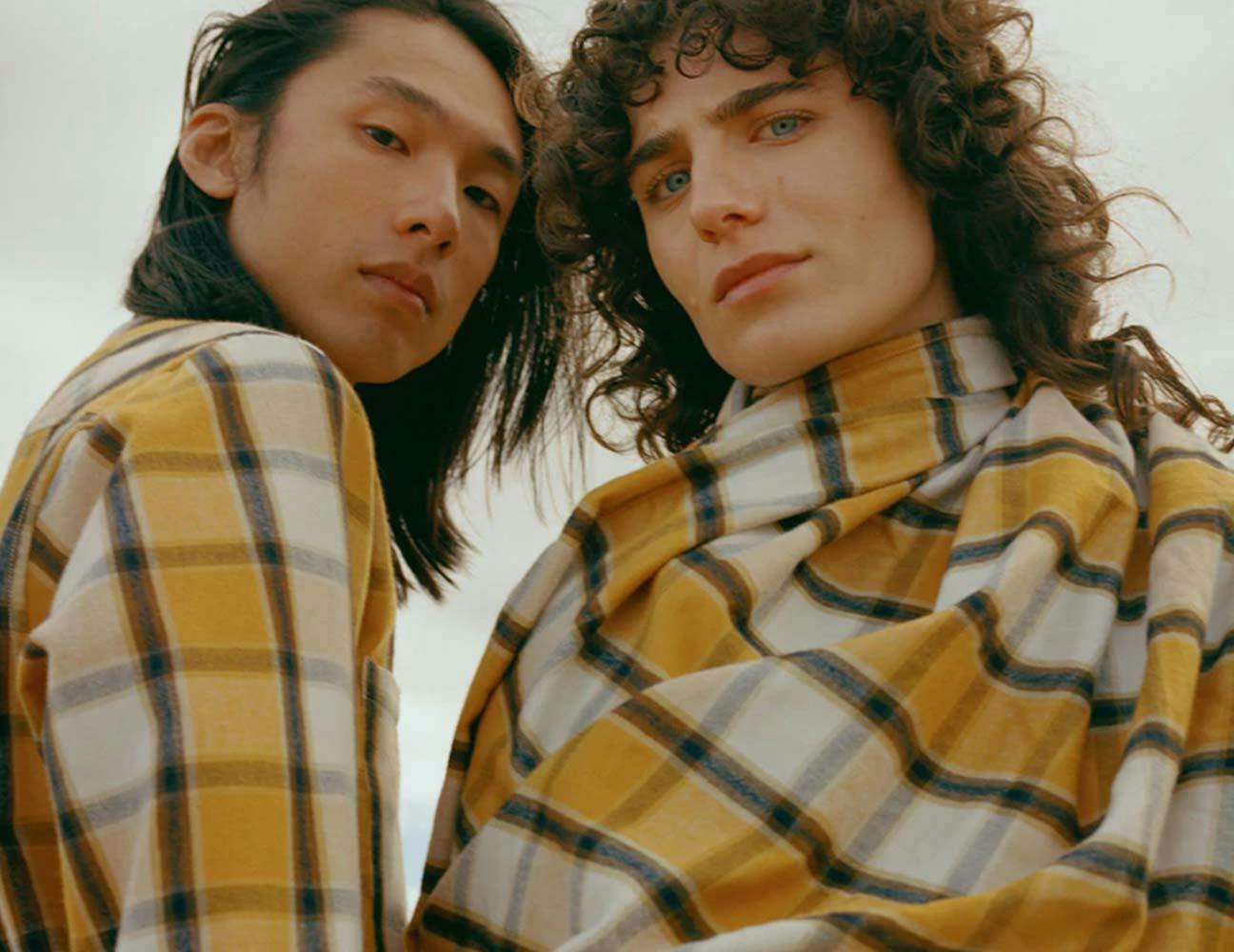 With nothing to hide, Australian brand, A.BCH aren't afraid to tackle the bigger challenges typically allocated to the 'too hard' basket when it comes to sustainable supply chains. Crafting small batches from renewable or recycled materials in their Melbourne atelier, A.BCH strongly believe in making ethical clothing accessible, offering customisations on their designs and avoiding the traditional mark-up associated with premium fashion. Everything in their designs is carefully considered, right down to the buttons crafted from the seeds of fallen corozo fruit in Panama.
The euphoria of finally receiving a truly unique piece intricately handmade over a number of weeks is an unparalleled feeling.
Falling madly, deeply in love with an item in your wardrobe is evermore powerful knowing it will last for years and was thoughtfully crafted. The rise of brands like Loclaire and MaisonCléo is promising, with countless followers sharing the joy of their creations.
It is time to rediscover the power of clothing, and made-to-order looks to be the hopeful future.