Express
Easy to Achieve, High Impact Summer Beauty Trends to Try
Glazed donut skin, glossy lips, and pops of colour. We explore the summer beauty trends making an impact and share how to achieve the coveted looks.
When it comes to summer beauty trends, it is all about easy-to-apply, high-impact looks. 
From glazed donut skin and glossy lips to pops of colour on the lids, this season is focused on the simple yet effective. 
Move those heavyweight, matte, and full-coverage products to the side and make room for glowy, glossy, shimmery products.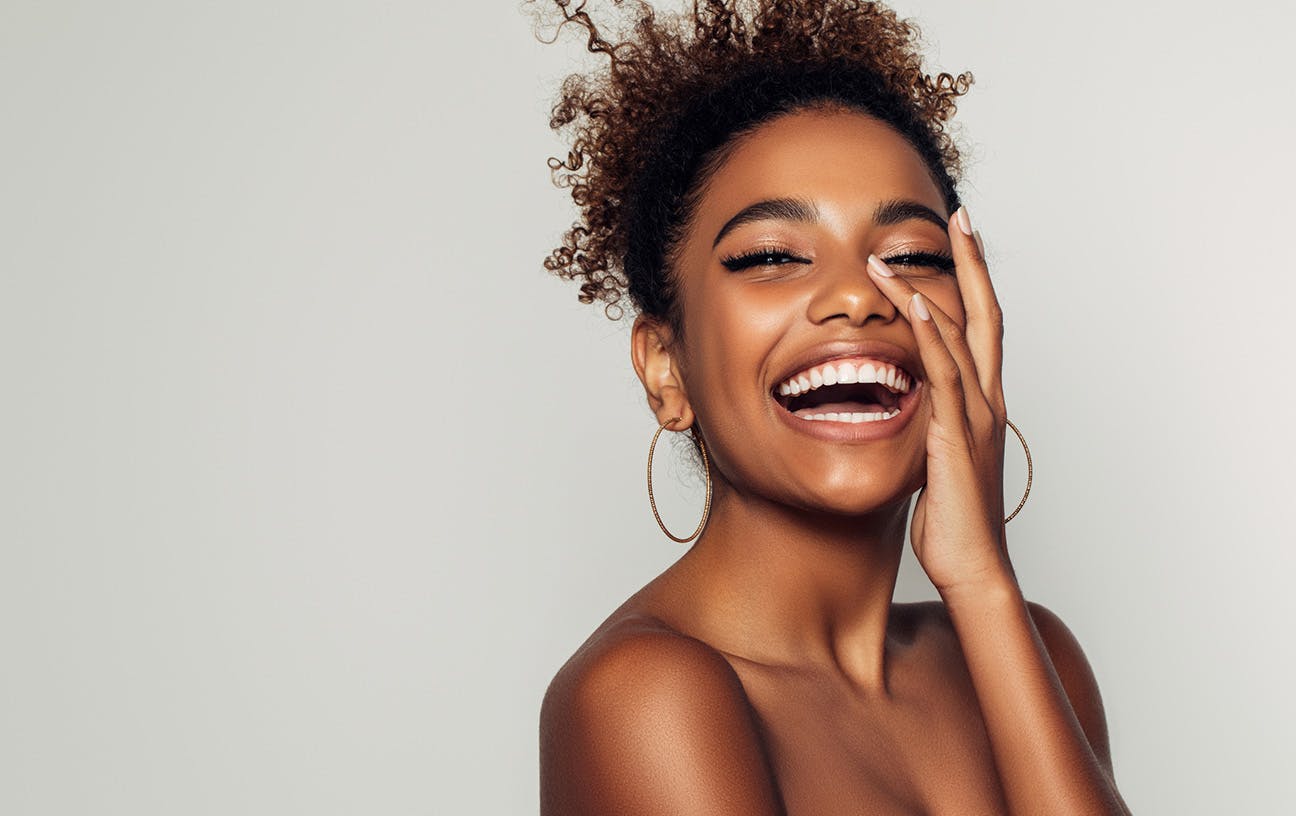 We love when trends tick the practical box, too; in high summer, these lightweight, nourishing products are exactly what we need. After all, heavy matte foundations and sweat simply don't go hand-in-hand. 
Below, we explore the summer beauty trends making a mark this season and explain how you can achieve the looks. 
Summer Beauty Trends to Know
Whether you're all about a statement look or you're leaning into the no-makeup makeup aesthetic, these summer beauty trends have you covered. 
These are the three trends to know this season. 
Glazed Donut Skin
It's the Korean beauty trend that had its vital moment thanks to beauty, skin, and fashion icon Hailey Bieber.
Glazed donut skin is one of the biggest summer beauty trends, and we're definitely fans. The idea is to give the skin a glowy, glass-like appearance — just like a glazed Krispy Kreme.
Glazed donut skin is all about hydrating, nourishing, and moisturising the skin for a glistening, dewy finish and reflective look. 
Take our word for it — glazed skin looks just as gorgeous as it sounds. 
How to Get Glazed Donut Skin
To achieve glazed donut skin, the key is to protect the natural skin barrier. 
This means using ultra-hydrating ingredients that won't dull, dry, or clog the skin or strip your face of its natural oils. 
Ingredients like squalene and glycerine are major players that leave skin glowy and nourished. 
So, what should your skincare routine look like if the goal is glazed skin?
First, you'll need to cleanse your skin (double cleanse if you're wearing makeup or feeling particularly gritty). Opt for a lightweight, hydrating cleanser. Gel cleansers are a great option.
Next, go in with a serum on damp skin. Serums with potent hydrating ingredients are ideal, so look to products containing hyaluronic acid or niacinamide.
Press gently into the skin in an upward motion to increase circulation and absorption. 
This next step is where you'll start to see that glazed effect. Pat in a nutrient-dense moisturiser. Go for something nourishing and soothing. Weighty formulas may be too clogging for oily skin types, so be sure to choose something suitable to your skin concerns. 
If your skin runs a little dry, you can also add a thin layer of face oil at the end of your routine for an ultra-glazed finish. Alternatively, add a spritz of your favourite facial mist to really soak up that moisture. 
Prioritise products rich in antioxidants. Antioxidants will boost cell turnover and increase collagen production, which in-turn adds to the glow. 
If you find thicker products weigh you down, go for gel-based products applied to damp skin.
How to Achieve the Glazed Donut Makeup Look
The glazed donut look also translates to makeup. 
We're talking about the trending natural, no-makeup makeup look. This summer beauty trend is all about lightweight, skin-like makeup; think glossy bases, dewy blushes, shimmering highlights, and soft neutrals on the eyes.
For your base, tinted serums and lightweight illuminating foundations are the way to go. Look to formulas that double as skincare, featuring nourishing and hydrating ingredients. 
These products tend to be buildable, so start light and work up to your desired coverage. To really lean into the glazed donut makeup look, less is more! Let your natural skin shine through in all its glory.
To take your glow to the next level, add a liquid highlighter to the highest points of your face. Gently sweep the highlighter onto your cheekbones, brow bone, the tip of your nose, and collarbones for a dewy, glazed finish. 
Glossy Lips
The next summer beauty trend is somewhat of a continuation from the glazed donut trend. 
Enter: glossy lips.
This season, we're backflipping on the mattifying lip looks of recent years and opting for something with a bit of shine instead. It's a return to dewy, plump, and glossy lips.
How to Get Glossy Lips
There are five steps to achieving this summer beauty trend.
The first step is to hydrate the lips. If your lips are dry or flakey, the gloss simply won't have the same effect. 
Start with an exfoliating lip scrub to clear away any dry or dead skin. Then, go in with a hydrating lip balm. This will give you a smooth, even base, which will help your gloss glide on evenly.
If you want to add colour to the lip, go for a lipstick with a shiny finish— steer clear of matte or satin finishes.
Take your lip look a step further by adding a bit of shimmer to the centre. Dab some highlighter into the centre of the lips and the cupid's bow for an extra glossy boost. 
The shimmery Ere Perez Mango Lip Honey will help you achieve this show-stopping summer beauty trend with ease. 
'Pop of Colour' Eye Makeup
While minimalist makeup — we're looking at you, glossy lips and glazed donut skin — are taking a stronghold this season, this trend is for the maximalists at heart.
Bright, statement eye looks are making an impact this summer. From neon eyeliner to colourful mascara on bare lids, colourful eye makeup is back just in time for holiday celebrations, long lunches, and happy hours. 
The best part? This summer beauty trend complements the others. A statement eye paired back with a glossy lip and glazed donut skin? We're on board!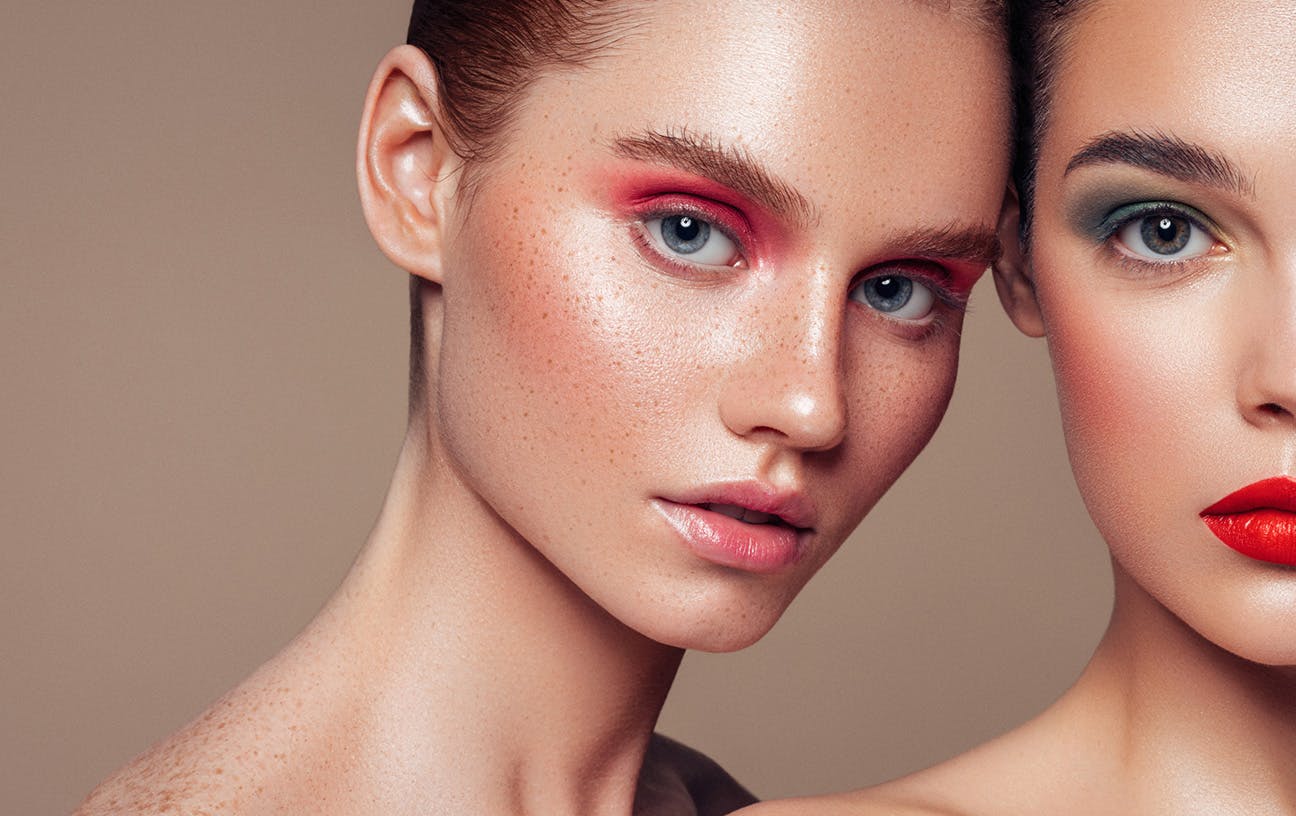 How to Achieve Colourful Eyeshadow Look
It can be tricky to know where to start with a colourful eyeshadow look. 
The idea of a bold design might seem intimidating, but with the right colour choice and a no-fuss application guide to refer back to, you'll be good to go. 
Below, we take you through a step-by-step guide to achieving a colourful eyeshadow look. 
Step 1 – Select Your Colour Palette
This is the first and most important step. 
Leave your neutrals to the side and set your eyes on colourful shades. If you're feeling a bit overwhelmed, stick to one vibrant hue that complements your eye colour beautifully. 
Here are some ideas to set you on the right path. 
+ Green eyes – muted purple 
+ Blue eyes – coral and champagne
+ Grey eyes – silvery blue
+ Dark brown – violet and silver 
+ Hazel – green and gold
+ Brown – salmon and gold
Step 2 – Apply the Eyeshadow
To begin, lightly wet your buffing crease brush and tap it gently into your chosen shade.
Apply to the crease and blend out across the lid to create a soft single-toned look. 
Want to take things up a notch? Create a sunset-type look, applying three different shades in a blended gradient on the lid.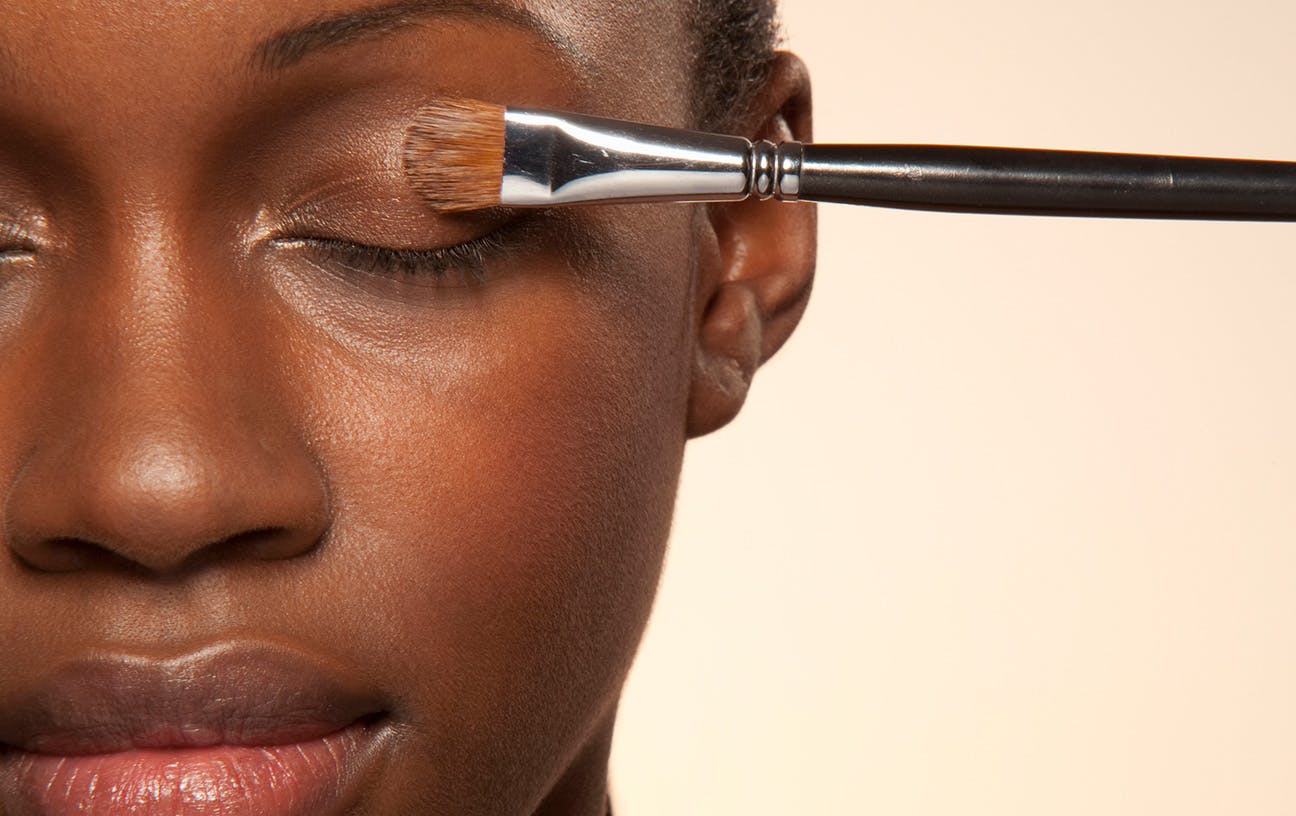 Step 3 – Add Eyeshadow Glitter
If you're feeling particularly bold, apply a glitter eyeshadow in the same tone as your base into the eyelid.
Apply with a brush or your finger, pressing gently instead of swiping to prevent the base colour from lifting. 
Set with a quick spritz of setting spray to keep everything in place. 
Step 4 – Consider Inner-Corner Pigment
To add brightness and draw extra attention to the eye, add a bit of sparkle or highlight to the inner corner of the eye. 
Apply lightly with your finger or a brush, and blend out gently. 
Step 5 – Experiment with Bold Liner
If you want to keep things tonal, apply a liner in the same shade as your eyeshadow to the upper lash line. Extend out into a wing for extra flair.
Step 6 – Lashes
Round out the trending summer beauty look with a layer of mascara.
Go all out with a colourful mascara in a matching or contrasting shade, or go for classic black to let your eyeshadow do the talking.
Alternatively, you could leave your lids bare and apply a colourful mascara to give your lashes their moment. 
Dive In: Take On These Summer Beauty Trends 
With these four summer beauty trends in your makeup kit, you'll be set from beach to bar. 
Remember, this season is all about gloss, glaze, shine, and shimmer, so invest in illuminating products that will have you glowing all summer long.
In this article