Explore
Relearning How To Be Alone (Not Lonely)... in Paris
Travelling solo in a post-pandemic world without a familiar face in sight meant Lauren McCurry had to relearn the intimate pleasure of courting herself and her own free will.
Earlier this month, I flew from my new home in NYC to Paris for a 10-night trip.
I was nervous and excited.
The former is because, A: I hadn't appropriately been alone since the clock struck Covid in early 2020. B: I had an interview scheduled at the US consulate to cement my visa status in America for the next two years. 
The latter because, well… Paris.
A lot of my excitement for this trip was laced with an undeniable yearning for solitude. After spending the last two-and-something pandemic-filled years occupying tiny inner-city apartments with my boyfriend – I was eager to embrace some personal space.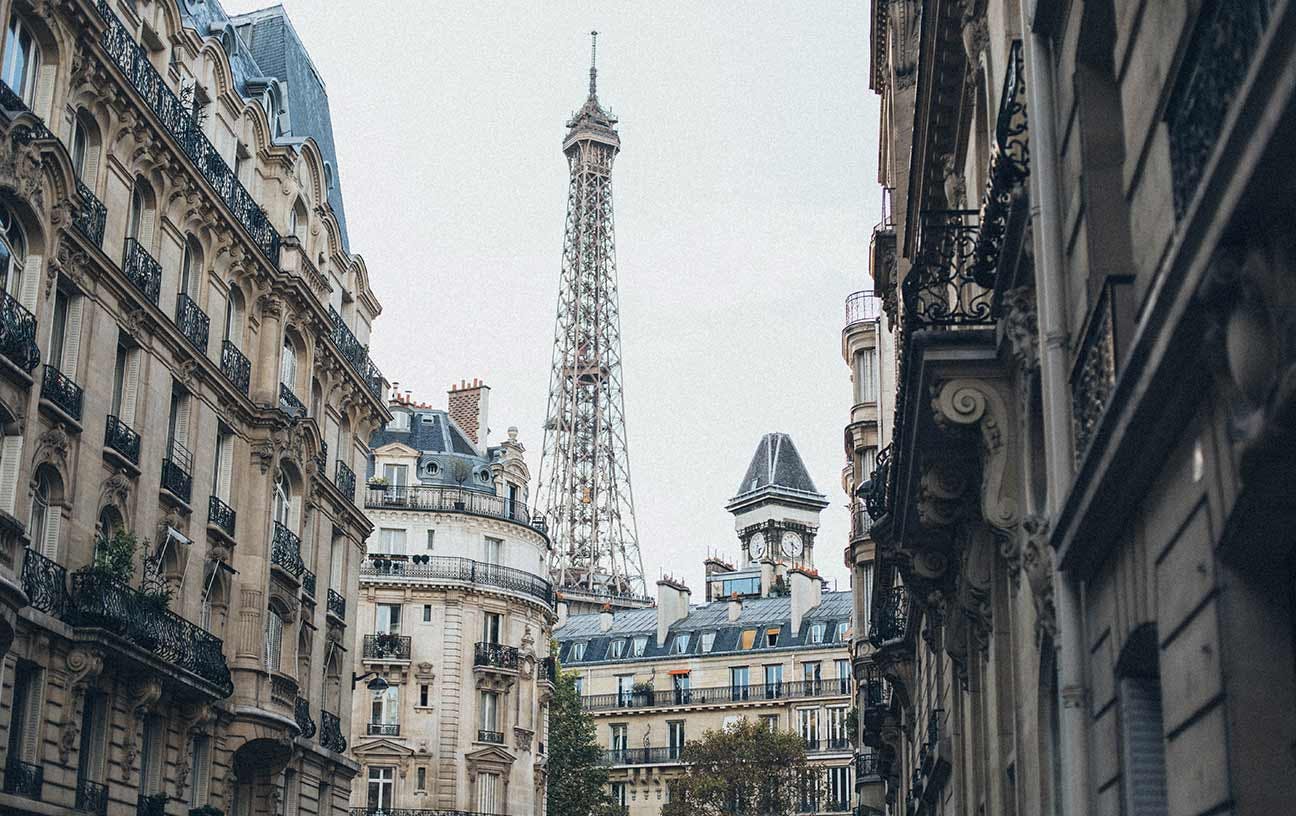 I have often sought to identify with the neurotic, grieving, solitary (read: privileged and white!) heroines from the pages of my books; Sylvia Plath, Joan Didion, and Ella Ferrante.
Plus, since working with youtime for the last six months, I've come to cement that my definition of time well spent is time spent by myself – something close-knit cohabitation due to lockdowns and one-bedroom dwellings rarely offer.
Yet, as I began to make some grandiose type-A-style plans for my solo trip, I was forced to acknowledge that a lot about myself and the world had changed since I'd last traveled solo.
I was now sober and had a sizeable flotilla of mental health medication to take each day – I could no longer plan to spend hours on a patio sipping Kir Royales as I had in the past. Further, over 2-years of isolation meant my patience for large crowds with agendas outside of protecting my personal space had entirely dissipated. 
Alone in Paris, amidst the slurry of both business and pleasure – challenges would be faced, and beauty would be found. And thus, my ten-day tango between enthusiastic liberation and orchestrated loneliness began.
The beauty mentioned above instantly unfurled itself at a small neighbourhood market a few doors down from my apartment. I took the time to linger.
My eyes traced frosted commercial fridges packed with blushing, gleaming ham packets. Be-freckled apples (a single leaf – naturally – still attached to the stem!) Gloriously pock-marked crepes were awaiting lashings of syrup. Totem-esque baguettes, wafty cheeses, summer berries, dewy cress. Plumes of cigarette smoke, a violinist! Tiny dogs and trench coats. 
Exploring alone had unlocked a level of sensory awareness I had missed for a long time.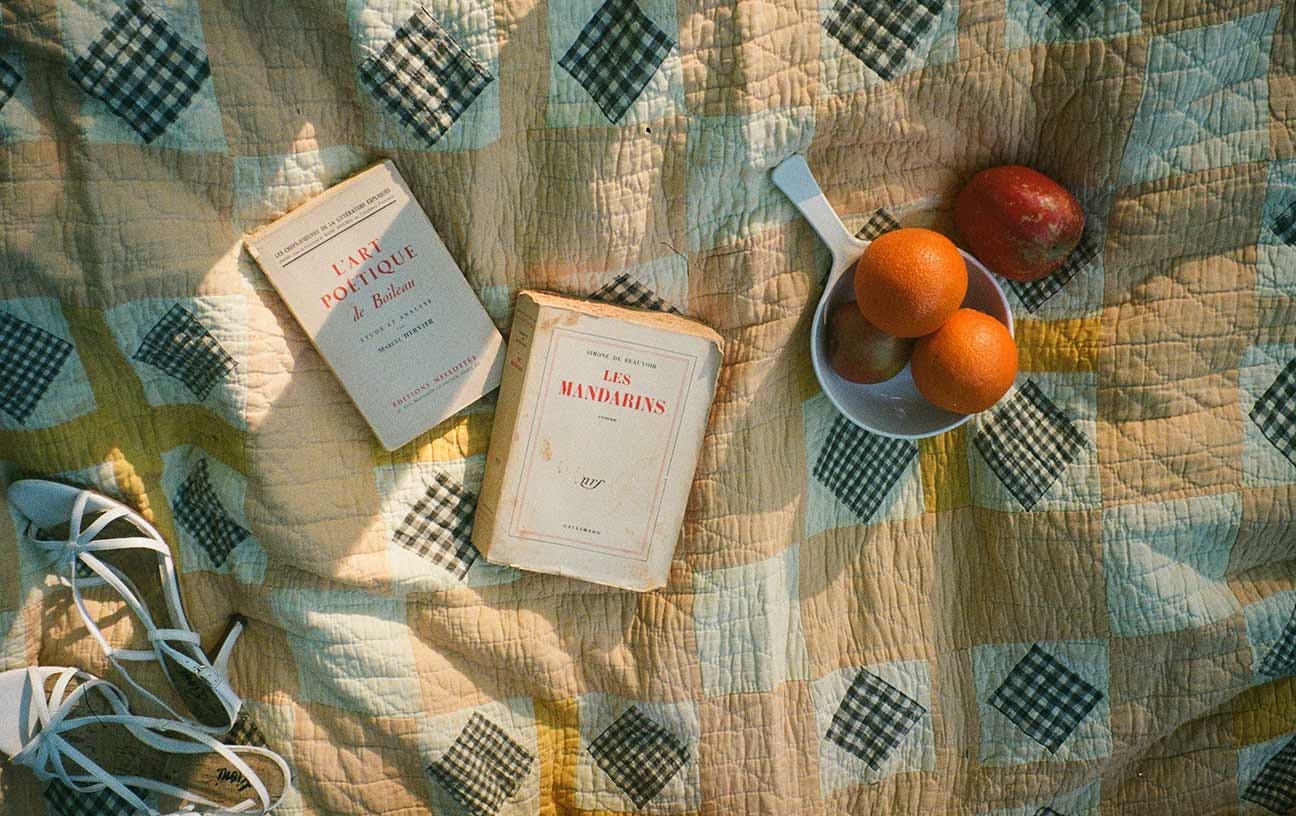 And the beauty kept appearing as I strolled with feigned aim between boulangerie, bistro, gallery, and boutique, simmering in the simplicity of existing momentarily in a saccharine, Parisian dreamscape – where nothing could hurt me, and nothing was terrible!
Free to skip amongst the confines of my own free will and tilt into the whims of my idealised self, I lazed in the Champagne spray of Paris-as-a-fountain with gusto.
I read books, ate ice cream, ate cheese, waltzed through parks, looked at art, bought a magnet, and bought a moisturiser. 
Occasionally, I stopped to pause and question whether this level of phantasm and self-pleasure lacked charm.
Was it unbecoming to waddle about it in such a state of escape while the world around me seared in pain?
Was I even important enough to muse on these existential questions? No?
Despite my very best attempts, you may be pleased to know that reality found a way to whip the rug of bemused satisfaction out from under my silly little feet often enough to keep me tethered-ish to the earth.
The day before my interview at the US Consulate, my tummy started rumbling in a Marais juice bar.
It proceeded to serve up a thick platter of gastro for eight hours.
I then shed real tears when my Australian bank account went offline for maintenance the second I was trying to pay for some gastro medication at the pharmacy.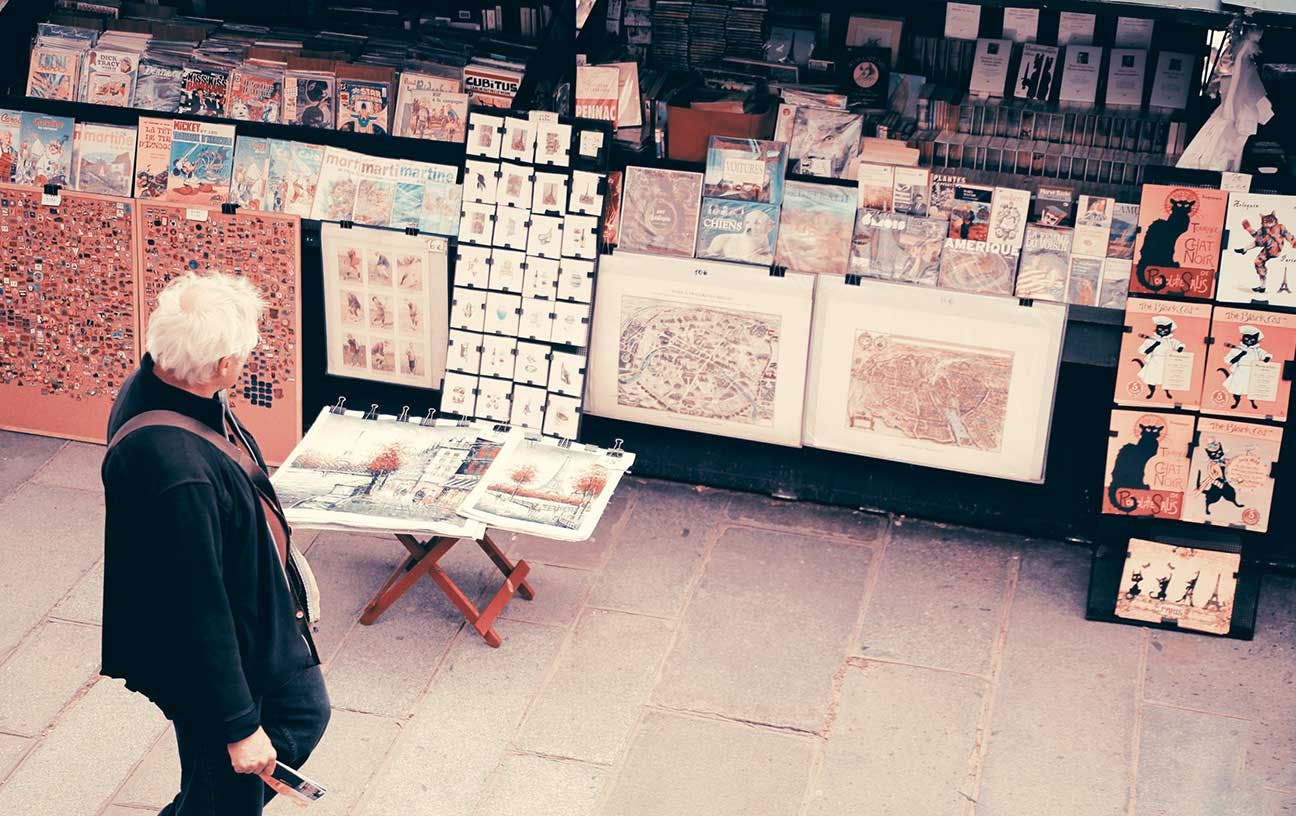 I dropped my hand luggage, sprained my ankle, and watched my vintage film camera tumble down an entire flight of stairs.
On the last day of my trip, I stood on the banks of the Seine overlooking the Eiffel Tower. I attempted to take a squinty-eyed selfie while families and couples giggled together over Kiosk crepes and Orangina.
I had never felt more alone in my entire life, or more proud – because I had remembered how to keep myself safe.
All by myself.
Explore
Covid Cut Short My Dream of Living in New York. Now I'm Back, the City's Changed
After a two year pandemic-induced pause, writer Lauren McCurry has a second chance at living out her New York dreams. The city she arrived back to is different, and so is she.
Read