Explore
MotherFounder: Chloe Zara
In this Mother's Day series, we speak to brand founders in the youtime community about how motherhood has inspired their leadership style. This is Chloe Zara Munro of Chloe Zara Hair.
Hairstylist Chloe Zara Munro welcomed her son in September 2019. A year later, she launched her next baby.
Her pioneering haircare range has quickly gained a cult following and is beloved for its streamlined offering utilising clean ingredients.
In this series of articles ahead of Mother's Day, we speak to some of the inspiring entrepreneur brand founders in the youtime community, who are also mothers. We wanted to know: How has running a business informed their parenting style, and whether motherhood has changed how they lead.
The Founder of Chloe Zara Hair shares her experience...
"My favourite part of motherhood...
Is watching my little boy grow and develop into his own person.
The amount of love you have for one another, just to hold his hand or have a little cuddle is truly the best feeling.
He melts my heart daily. 
My own mother taught me to not be too hard on myself as a parent, some days are really tough.
My mum is amazing to talk to when times are hard, she gives me that reassurance and guidance that I sometimes need. 
I've learned...
to try not to stress over the little things and go with the flow a little more.
I'm still learning as I go. Day by day there is something new, which I think is a great thing.
Our child is only two and a half, but he understands I go to work.
He loves to "help" me style my hair, so when it's time to do his hair each morning I say to him, "this is mummy's hair product" and he loves it, it's very cute! 
I have worked for myself for 10 years now. Motherhood has taught me to set boundaries when it comes to business and to figure out that balance.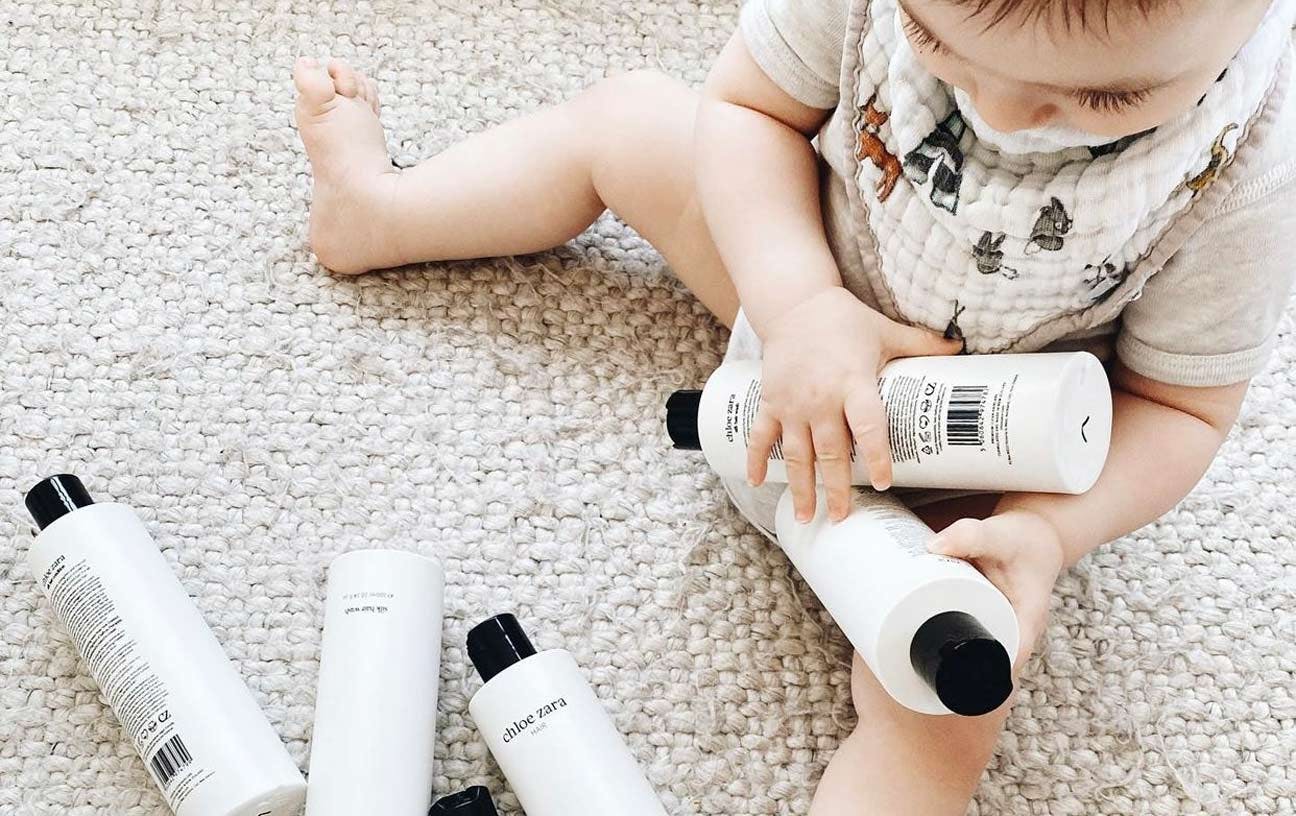 My family will always come first but it's finding the right balance to make sure you have the time to work hard and grow as an individual and as a team. 
Every day is different. I am very aware of time, from working in the salon with a strict schedule to follow.
I feel I can juggle my time well, However it also depends on childcare and work load. Sometimes it just means working at night or early in the morning. 
We have incredible family help and a great day care. We are so lucky that it has all fallen into place for us and our child is so happy. 
In my early 20's - well before having my child - I thought I would be a stay at home mum. My mother stayed at home until my sister and I were 5, then into part-time work.
Because I had my hair salon business and a full time clientele I leapt back into part time hours at the salon, while launching the haircare range. It was a lot, and looking back I would do things differently.
Now I have found the right balance and I love that I am a working Mum, I feel very proud." 
In this article