Explore
Worth Their Time: Sandy McIntyre
Sandy McIntyre shares the tools and rituals that elevate their everyday, from coffee and cardio in the morning to cooking and catch ups with their bestie to wind down.
In the latest in our series Worth Their Time, we speak to Sandy McIntyre.
Sandy is the Founder and curator of Queerful, a platform dedicated to elevating the voices and stories of the LGBTQIA+ community.
The actor, writer and producer finds fulfilment from time well spent with friends and family. Their day starts with coffee and cardio, and winds down with cooking, wine and catch ups with their bestie.
Here, Sandy shares the tools and rituals that elevate their everyday.
What is the first thing you reach for in the morning?
It's absolutely (regrettably?) my phone, I tend to scroll for a good 5-10 minutes, get up and make myself a coffee and start my day. 
Is your skincare routine a multi-step ritual, or do you aim for speed and efficiency?
I try and keep my skincare routine simple; I tend to do three - four steps morning and night. I'm a creature of habit so having a routine in my life is essential.
Every morning I use the La Roche-Posay Vitamin C10 serum, then Weleda light skin food. Then I go in with La Roche-Posay sunscreen. 
For the evening, I use the La Roche-Posay Hyalu B5 serum, Sunday Riley Vitamin C + Turmeric face oil (twice a week) and then use the Sunday Riley Vitamin C cream.
I also tend to do a face mask once a week and at the minute I'm loving the Botanicals by Luxe Green mask. I tend to take my time doing this and it doesn't matter where I am, I'll always make sure I have it with me. 
SPF - every day or only at the beach?
Especially now that it's getting warmer, I use SPF every morning on my face. I'll be honest though, I'm not much of a summer person so I do tend to steer clear from the sun as much as possible which I think definitely helps.
I can't remember the last time I was burnt which is something I'm proud of!
What's your non-negotiable must-do everyday for you?
Oooo this is a great question. As I mentioned before, I'm a creature of habit so usually it's immediate coffee, then as I get ready, I'll go for a morning walk to grab a second coffee and listen to the podcasts that I've missed.
Having that time in the morning to myself is essential. I also try and go to the gym, if it's not a morning class, I'll make sure I do cardio of some kind and then come home and work. I'm extremely blessed at the moment the work allows me to do this.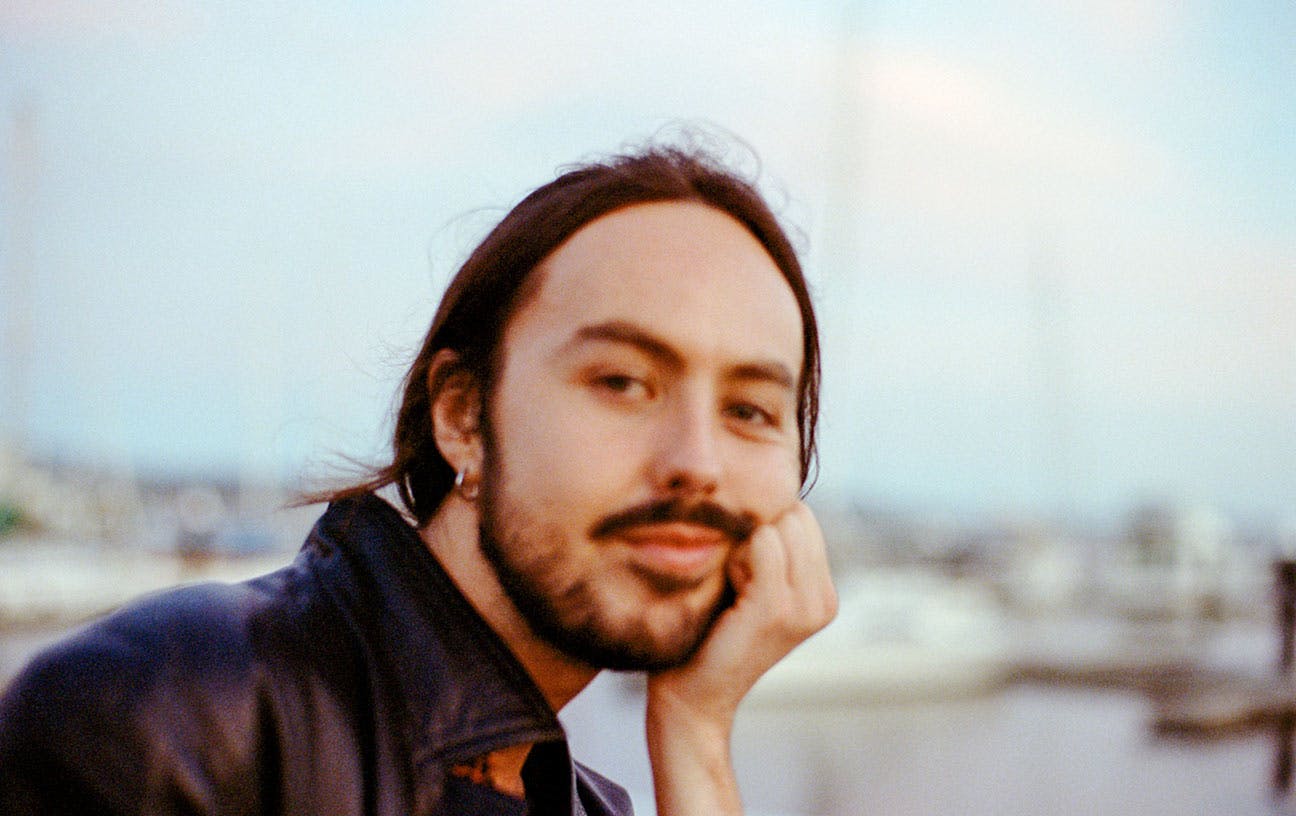 What's in your ears right now? 
When it comes to podcasts, I listen to Abbie Chatfield's "It's a lot", Sean Szeps "Come Out Wherever You Are" or "Flex and Froomes on CADA".
I look for podcasts that are reminiscent of having a conversation with friends and these podcasts allow me to have a laugh, learn or think critically about something.
What is your meditative practice?
I balance being an introvert + extrovert constantly.
So, when I do have the time to myself, I want to make sure I'm doing what I want to do or what gives me satisfaction.
At the minute, it's long walks, exercise and going to thrift stores.
These allow me to completely be within myself and subconsciously prepare myself for the busier times ahead.  
What does pure pleasure look like for you?
Ohhh, pleasure to me looks a fortnightly massage, going to the cinema, having a drink with friends.
The queer community and my friendships within it provide lots of pleasure which consistently fulfils me.
What are your favourite inner health products?
I actually haven't ventured into this space yet however, it's definitely something I want to do more research on. I've never seen myself as a health supplement person, it's just not something I've been raised with or am accustomed to but I'm always looking to find ways that can improve my health.
My stomach doesn't always want to be my bestie so, maybe after this I'll look on youtime for some recommendations!
How do you wind down at the end of the day?
I love cooking with my best friend with a glass of wine, having long chats and finishing with one of our favourite shows and a face mask. Ugh, cute!
What did your screentime report from last week say?
I'm pleasantly surprised! My daily average is 5h 21 minutes. I feel that's quite good? Haha
What would your desert island items be?
Assuming there's wifi (lol) I'd bring my laptop (this way I can write, watch films and listen to music), wine and a comfy mattress. 
You have a whole day just for you. How are you spending it?
As my mum is no longer with us, I try to do things that we'd both enjoyed to do together.  This way, I get to be reminded of her and feel she's still here in some capacity.
I'd start off with brunch at a cafe and write, go to an art gallery, spend time with my niece and nephew, meet friends in the afternoon at a bar and then see a theatre show to finish it all off. 
In this article