Explore
Worth Their Time: Arielle Thomas
Australian creative Arielle Thomas shares the tools and rituals that elevate her every day: from her go-to SPF for days spent working outside, to the best podcasts that fuel her entrepreneurial fire, and cooking as a meditative practice.
In the latest of our new series Worth Their Time, we speak to Arielle Thomas.
The fashion and lifestyle filmmaker, Founder of Cinema Thom and host of Process the Podcast shares the daily routines and tools that help keep her entrepreneurial fires burning and feel her best, and the rituals that help her unwind and reset.
Here, Arielle reveals that her morning self care is simple and efficient, her meditative practice is cooking, and why her preferred 'downtime' is in fact spent learning.
What is the first thing you reach for in the morning?
"Usually the snooze button, I'm a terror when it comes to getting out of bed in the morning, especially during winter.
"My puppy Otis will attack me with licks until I'm up and then I'm out the door to walk him and grab a coffee. I try to leave my phone untouched right up until I start work for the day."
Is your skincare routine a multi-step ritual, or do you aim for speed and efficiency?
"I'm a pretty efficient person, I don't like to overcomplicate it. I indulge with the serum step of the routine but the rest is pretty simple.
I cleanse in the shower and try to use the most gentle I can find.
My AM serum is always hydrating, I love a glow in the morning. 
Then I switch to something with a little bit more strength since I just turned 30! 
What are your favourite inner health products?
"I'm big on supporting gut health. I'm very in tune with the cyclical connection between gut health, mood, skin etc.
I go for the choccy flavour of Habitual Beauty so it feels like a treat, not a chore."
SPF - every day or only at the beach?
"100% - I SPF all day, every day because I'm on set, outdoors and burn very easily!
"I try to find something really lightweight, and re-apply every 2 hours or so when we're outdoors. Love the Grown Alchemist SPF." 
What is the non-negotiable must-do every day for you?
"Unfortunately, I can't start my day without a coffee - I'm that person, and can confess that I usually end up having 3 by the end of the day…"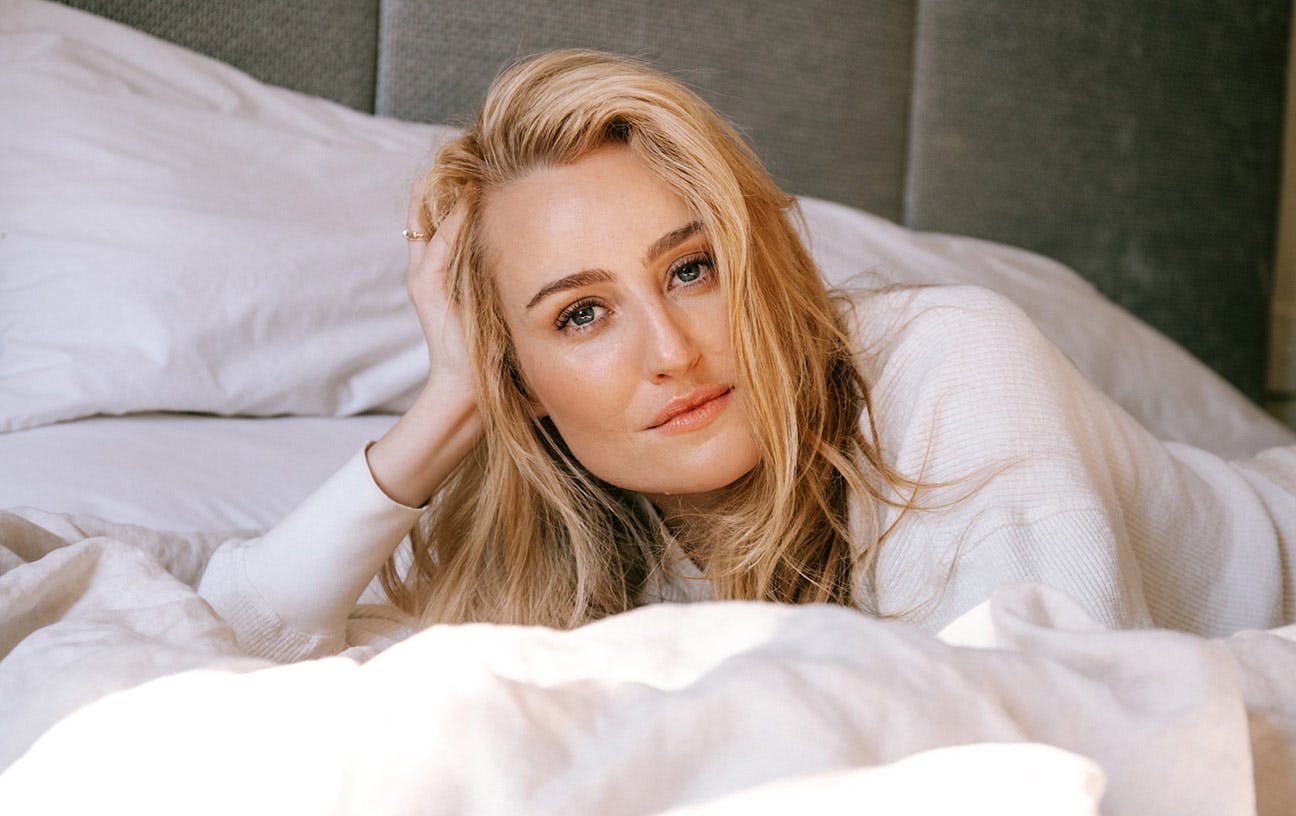 What's in your ears right now? 
I listen to the 'Jazz in the background' playlist on Spotify when I'm working to keep me focused.
I have to listen to my own voice a lot because I just launched my own podcast, Process - Sometimes listening to your own voice is not always fun, but is a massive part of the production process! I'm also always listening to the news or business podcasts.
My inner-entrepreneur loves Masters of Scale and insights on scalability and growth.
What is your meditative practice? 
"Definitely cooking - I cook 5-6 times a week. It really helps me to switch off.
"I have an apron now too so it's sort of a changing of the guard for me to end a busy work day.
"I haven't mastered meditation or the practice of being still very well, but the ocean also serves me as meditative. Gazing at the ocean and watching waves disconnects me a lot so I try to be near the ocean when I can." 
What does pure pleasure look like for you? 
"Probably the Gnocchi Ragu at Neighbourhood Pizza in Armadale, it's my local and melts in your mouth or really fresh bread.
A fresh loaf of bread is a pretty important essential item in my household." 
What did your screentime report from last week say?
"3.5 hours daily! Yuck! I edit a lot of reels for clients on my phone so I'll put it down to that."
How do you wind down at the end of the day? 
"If I've had a day working from home, literally closing the door to my 2nd bedroom/home office is a big one. Putting an end to that part of the day is key, and finishing with cuddles on the couch with my favourite people winds me down."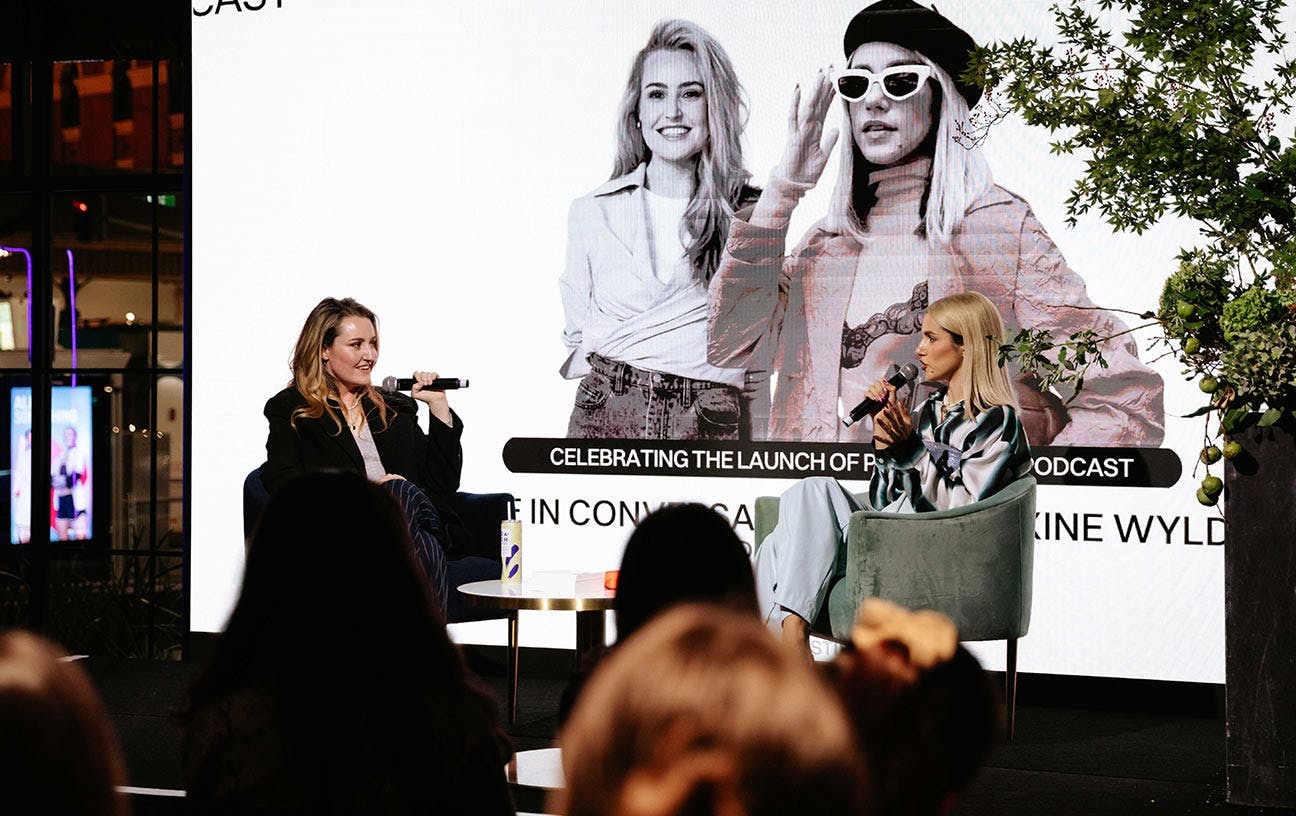 What would your desert island items be?
+ A game like Monopoly to pass the time and feed my competitive side.
+ A camera hoping someone would find it after I was gone.
+ A beautiful blanket like this Curio Practice one. Even in a cave or a hut, I'd still like to be surrounded by beautiful things. 
You have a whole day just for you. How are you spending it?
"Sleeping in, a walk and a coffee, then just learning things. I love documentaries, or online courses, books and tinkering with things. Having the space to think and to journal is a pleasure for me."
In this article