Explore
The Reset Edit: Introducing the Limited Edition Curated Box
Curated by our community of experts and tastemakers, The Reset Edit is a $300 value of full sized products from our hero brands including Sachajuan, Grown Alchemist, Hunter Lab, Gem, N.C.P, In Essence and Keeko - yours for $150.
Take a moment. It's time to renew, refresh and revitalise - your mind, body and soul. 
This limited edition kit is for you - curated by our community of experts and tastemakers to deliver you a deep cleanse.
Breathe deep, stretch it out, and sparkle a little brighter.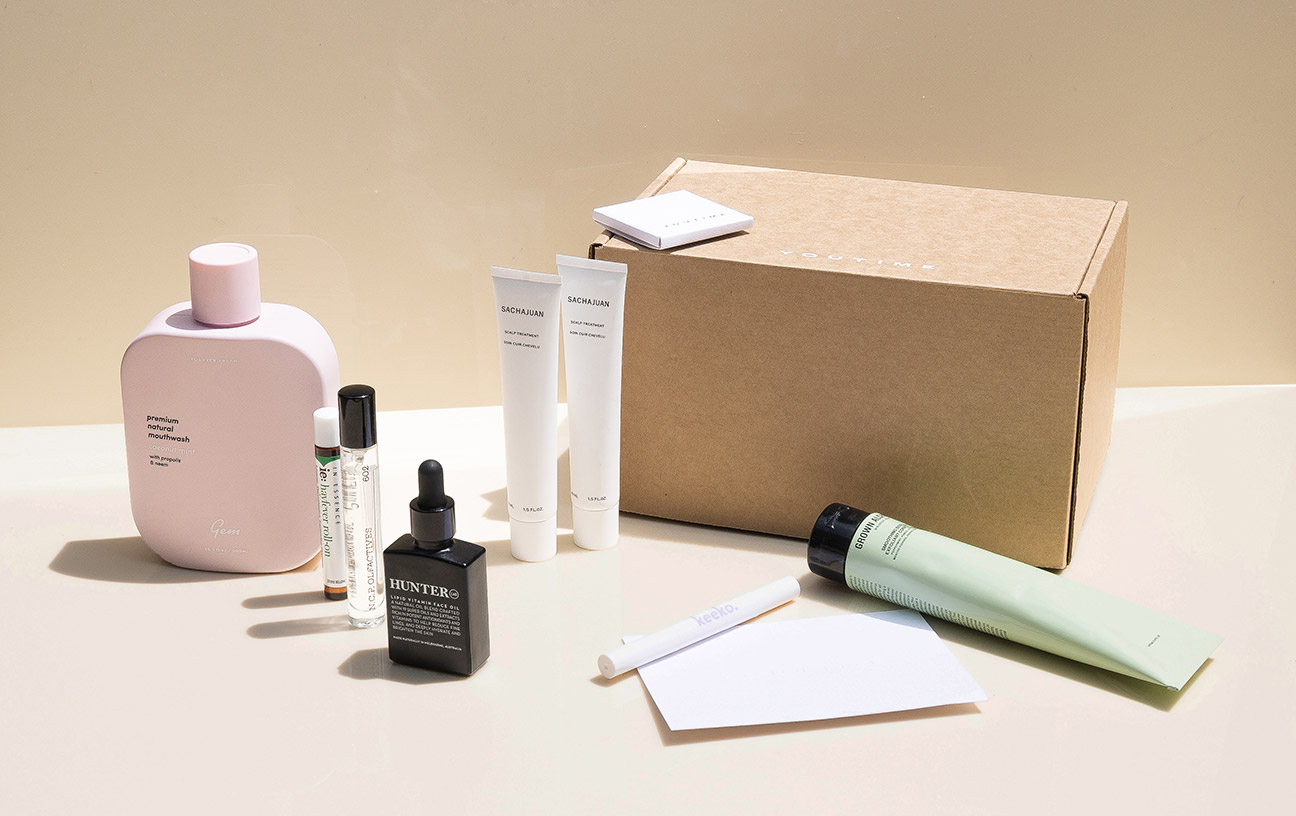 Slough off the old with exfoliating treatments, then nourish skin with nutrient rich oils, freshen up with a new fragrance, and overhaul your oral microbiome with natural mouth care.
Packed with full sized products from a host of our hero brands including Gem, Hunter Lab, Sachajuan, Grown Alchemist, Keeko, N.C.P and In Essence, you get an incredible $300 worth of beauty must-haves for $150.
It's time to reset. It's youtime.
limited edition
The Reset Edit
Renew, refresh, revitalise
Shop now
1
Grown Alchemist
Smoothing Body Exfoliant
Cleanse, moisturise and tighten with this wonder scrub, formulated with Kaolin Clay, Peppermint, and Bergamot to purify, a blend of bioactive botanical oils to hydrate, and Guarana Seed Extract for targeting cellulite.
2
Hunter Lab
Lipid Vitamin Face Oil
The Lipid Vitamin Face Oil is crafted with 19 super oils and extracts rich in potent antioxidants and vitamins to help reduce fine lines, and leave skin intensely hydrated and luminous.
3
Gem
Coconut Mint Mouthwash
Premium, natural mint mouthwash that freshens breath, keeps gums healthy and protects your oral microbiome - not to mention, it looks gorgeous on your vanity.
4
Keeko
Mega Watt Teeth Whitening Pen
This Botanical Whitening Pen promises to naturally and safely whiten teeth by five shades in a week, without the use of damaging hydrogen peroxide.
5
Sachajuan
Scalp Treatment Duo
A revitalising treatment from cult Scandi brand SACHAJUAN will purify and deeply cleanse your scalp to remove dandruff, soothe redness and irritation, and maintain a healthy moisture balance.
6
N.C.P
1 of 3 Olfactives Fragrance 10ml
N.C.P Olfactives fragrances, exclusive to youtime in Australia, are designed for self expression.
Signature standalone scents that can be layered beautifully in any combination, to create a perfume that is uniquely you. Included in the box is one of three 10ml perfumes: 702 Musk & Amber, 602 Sandalwood & Cedarwood, or 703 Tonka Bean & Moka.
7
In Essence
Roll On Hayfever Oil
Soothe seasonal symptoms with this sleek roll on with a blend of 100% pure Lemon, Peppermint, Lavender, Cypress and Chamomile essential oils.
8
youtime x N.C.P
Limited Edition Scented Ceramic
A youtime and N.C.P collaboration, this keepsake is imbued with the warm, woody notes of N.C.P 602 Sandalwood & Cedarwood.
Tuck it in your intimates drawer, fragrance your car journey, or place it on your nightstand.
Consider us your concierge: Our goal is to give you the best of youtime, curated for the season, so you have more time to tune into what you enjoy most.
The Reset Edit curated box is available for a limited time only while stocks last.
Expect to see more carefully considered edits coming to youtime soon. Get in touch to let us know the curated sets you would like to shop.
In this article