Nourish
Oils: The Ultimate Edit
Let's get as slick as a tinned-sardine on a plate at a wine bar, shall we? Your guide to the best face, hair, body, perfume and massage oils.
Gentle fact: every skincare routine can benefit from a generous drizzle of oil.
Yes – even those of us with combo or oily skin.
Handfuls of golden green natural oils have been triple-proven to hydrate thirsty skin and slow the onset of some ageing symptoms.
You might discover that some oils improve the look and feel of your dermis because they are kinder to the skin than synthetic chemicals and lotions.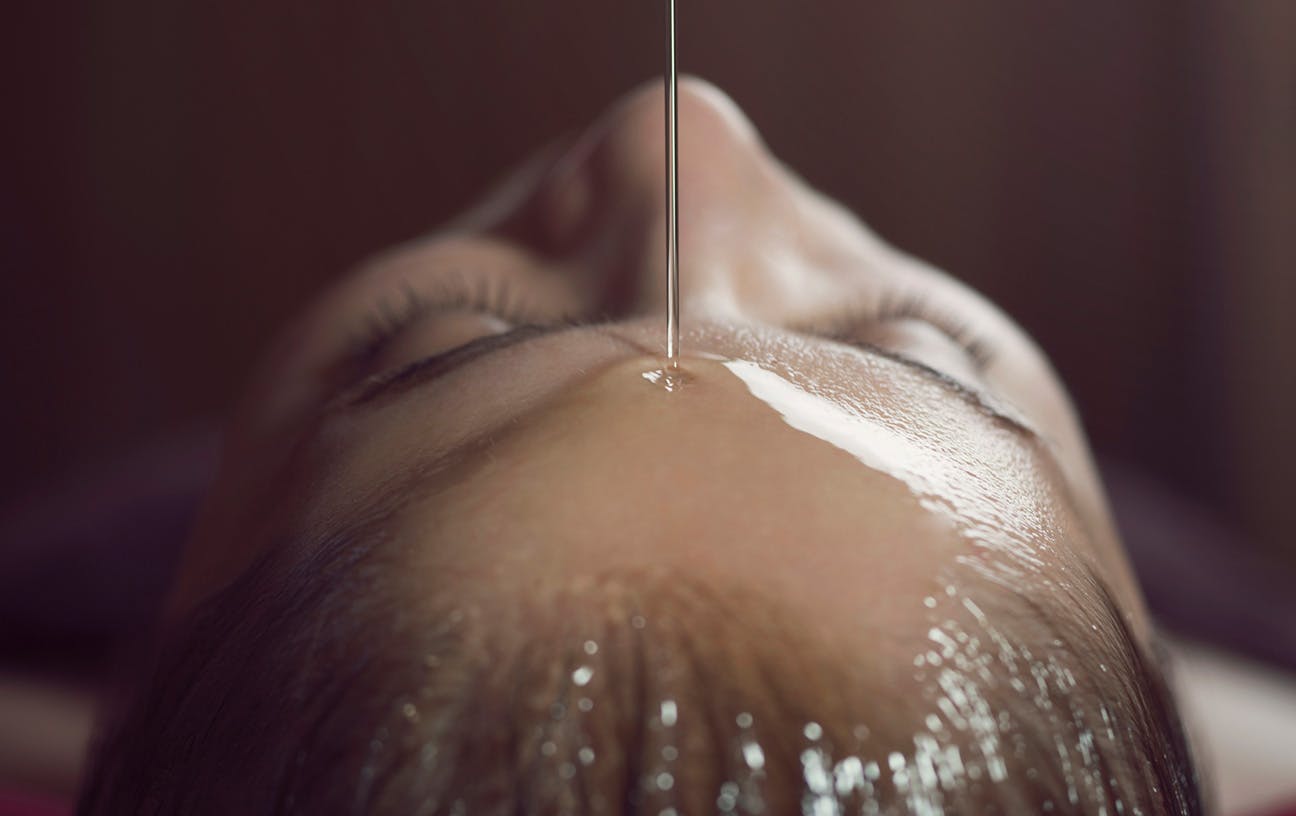 Wander any beauty dealer's physical or digital aisles, and you'll see that natural oils are commonly used as ingredients in cleansers, moisturisers, face masks, soaps, face oils, serums, and more.
Why is it that natural oils are so good for the skin? They host various substances that make it happy, including vitamins A, C, E, and D, polyphenols, flavonoids, botanical antioxidants, coenzyme q10, and omega-3 fatty acids with anti-inflammatory and antioxidant effects. Not too shabby for what is essentially a plant.
Want to get oily? Here are some of our favourites…
Grown Alchemist
For Body
If you've got hydrated, visibly firmer and healthier-looking skin on your to-do list (alongside buying a gigantic wheel of Camembert), Grown Alchemist Body Treatment Oil is your guy.
Featuring the subtle yet sweet combo of ylang-ylang, lavender and bergamot, this multifaceted body oil helps calm and de-stress with a healing blend of Tamanu and Omega 7.
We love how this product dries down quickly for a silky skin finish that visibly evens tone and improves uneven texture, and we suggest applying it from the tippy toes to the neck after a long bath to lock in moisture.
For ashy elbows and knees needing extra love, apply a generous amount and massage until absorbed.
AYU
For Scent
Once upon a time, we couldn't get enough of Ms Spear's Curious.
This is nothing like that, but the obsession remains just as strong!
The delicate, sweet scents of the sacred Bakula flower are blended with the soft, musky qualities of Ambrette Seed to provide an uplifting, revitalising blend – the perfect antidote to revive the senses when feeling sluggish.
We suggest keeping it on your desk and swabbing haphazardly to the wrist whenever inspiration has exited the building. 
Chloe Zara
For Hair
Confession: buy one, get more skincare products are our Superbowl.
We're heading into a recession, babe, so any productive purchase that gets more than one job done for a reasonable price deserves an enthusiastic thumbs-up.
Enter Chloe Zara's premium pre and post-styling leave-in lightweight hair oil imbued with the fragrance of sandalwood, pineapple, fig, and saffron and packed full of nutrients to protect and nourish the hair (while leaving it smelling like a dream!)
Again, that's a single product that acts like a pre and post-styling treatment and a fragrance, AND in our case, an anxiety toy.
Because if you're at a bad party, you can retire to the bathroom and dab it on your wrists to feel better.
In Essence
For Lymphatic Massage
Truly an every-human oil; Jojoba is renowned for its therapeutic and antioxidant properties and being constantly mispronounced.
Rejuvenating, moisturising and natural, this non-greasy fluid wax is readily absorbed by the skin for a soft, supple glow once reserved for just-bathed infants.
Turn up the dial on your Sunday self-care routine and luxuriate in a healing lymphatic massage or envelope your body in its benefits every day as a natural moisturiser.
Antipodes
For Face
Divine Rosehip & Avocado Face Oil
More than any other piece of flesh, our faces bear the weather and brunt of everything life throws at us. To avoid squeaks, be sure to oil!
This nutrient-rich face oil delivers much-yearned for nourishment to parched skin, which softens and hydrates without greasiness.
Featuring two heavy-hitters of the oil world – antioxidant-rich avocado oil and restorative rosehip face oil, the Divine Rosehip & Avocado Face Oil is an effective anti-aging elixir for stressed skin in lovely packaging.
Medik8
For Cleansing
Lipid Balance Cleansing Oil
When it comes to daily oil build-up on the face, especially for those living in polluted environments – fighting fire with fire (oil with oil) is the way to go.
This ultra-gentle oil cleanser gently dissolves impurities, waterproof makeup and your fourth (fourteenth?) attempt at liquid eyeliner to reveal radiant, refreshed skin.
Perfect for even the most sensitive skin types, the nourishing formula features an optimised ratio of essential lipids to replenish the skin's natural defence barrier.
The ideal start for your morning and evening skincare routines, along with a matcha latte.
Rosewell
For Play
Rosewell Sans Intimacy & Massage Oil 
We can't get enough of Rosewell, and this hydrating intimacy oil is no exception.
A deliciously lightweight oil that nourishes and hydrates skin, sans is packed with healthy vitamin and antioxidant-enriched oils, suitable for all skin types and play types.
Take care of your skin while you're getting slippy with it.
Well Kept
For Bath
Elevate your bath by adding a little extra somethin' special.
When you're craving simplicity, Well Kept's bath oils are an easy way to enjoy the benefits of aromatherapy.
This one's made with coconut oil to hydrate your skin, and a soothing blend of frankincense, chamomile, juniper and cypress essential oils.
Editors note:
Keep in mind that natural and essential oils are not the same since essential oils are potent and irritate the skin, often diluted with a carrier oil. When using any product for the first time, perform a patch test on your skin to check for potential allergic reactions.
In this article