Nourish
Nurture the Sole: A Luxe Foot Spa Ritual at Home
Try this at-home reflexology-inspired foot ritual that encourages a gentle pause and nurtures the 'sole' – no costly trip to the salon required.
The other day, I walked to my studio through New York's Chinatown and came across the most intricate diagram of a foot.
I was standing in front of a foot reflexology clinic and looking at a reflexology foot map.
Like a paint-by-numbers counterpart, each section of this body part was coded as intrinsically connected to a separate part of the body – a muscle, an organ, a gland. 
I was fascinated.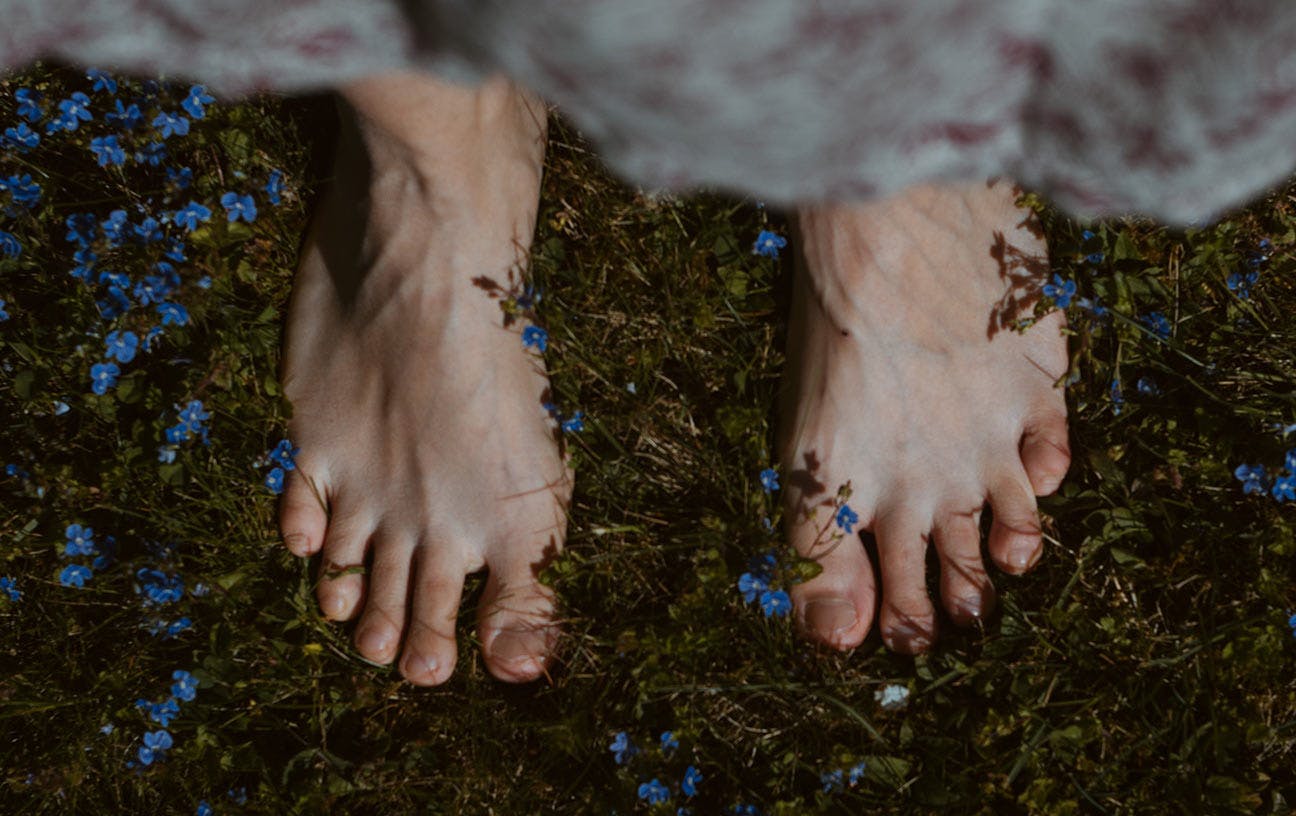 Between the big toe and second toe – for example – lies a patch of flesh that connects directly to the throat and tonsils. The section below pinky toes correlates intimately with our eyes and ears. The very back tip of the heel – the rectum?
As per,  I pulled out my trusty phone and inquired within.
As it happens, this age-old practice known as foot reflexology includes pressing on particular areas on the soles of the feet to create a reaction somewhere else in the body.
Advocates contend that these points represent the organs and physiological systems and that activating them encourages wellness and keeps the body balanced. Reflexology in traditional Chinese medicine (TCM) is one example of this.
Simply put, TCM foot reflexology focuses on stress reduction by working with the feet. It is a non-invasive natural remedy like massage, bodywork and dancing to Beyonce's new album.
Reflexologists – those who have received training in this method – operate on a belief that the smaller regions of the hands, feet, ears, and face are mirror images of all the body systems.
According to the theory, organs and tissues can't be reached by conventional massage techniques and instead correspond to pressure points on the hands and feet.
My further reading led me to discover that this ancient practice may aid in lowering blood pressure, easing fatigue, and reducing anxiety. Like many holistic and non-western medical practices, no extensive clinical trials back this up. 
My research got me thinking about how I treat my feet – in that I mistreat them. My vintage shoes fit poorly, I openly value aesthetics over comfort, and as a recent NYC transplant, I spend my days on my feet from dawn till dusk.
New Yorkers are walkers, and I often find an energised stroll the quickest way to get from A to B – and to avoid the dank summer subway cave. The thought of soothing my kidneys by applying gentle pressure to my foot? I mean, why not?
Because I have about $15 and dear friends in higher places (AKA: youtime HQ), I decided to corroborate the most delicious, luxurious at-home spa in lieu of seeking a local salon.
Besides, there is something rather twee and analogue about using your bare hands to soothe your tired feet, right?
A Reflexology-Inspired DIY Foot Spa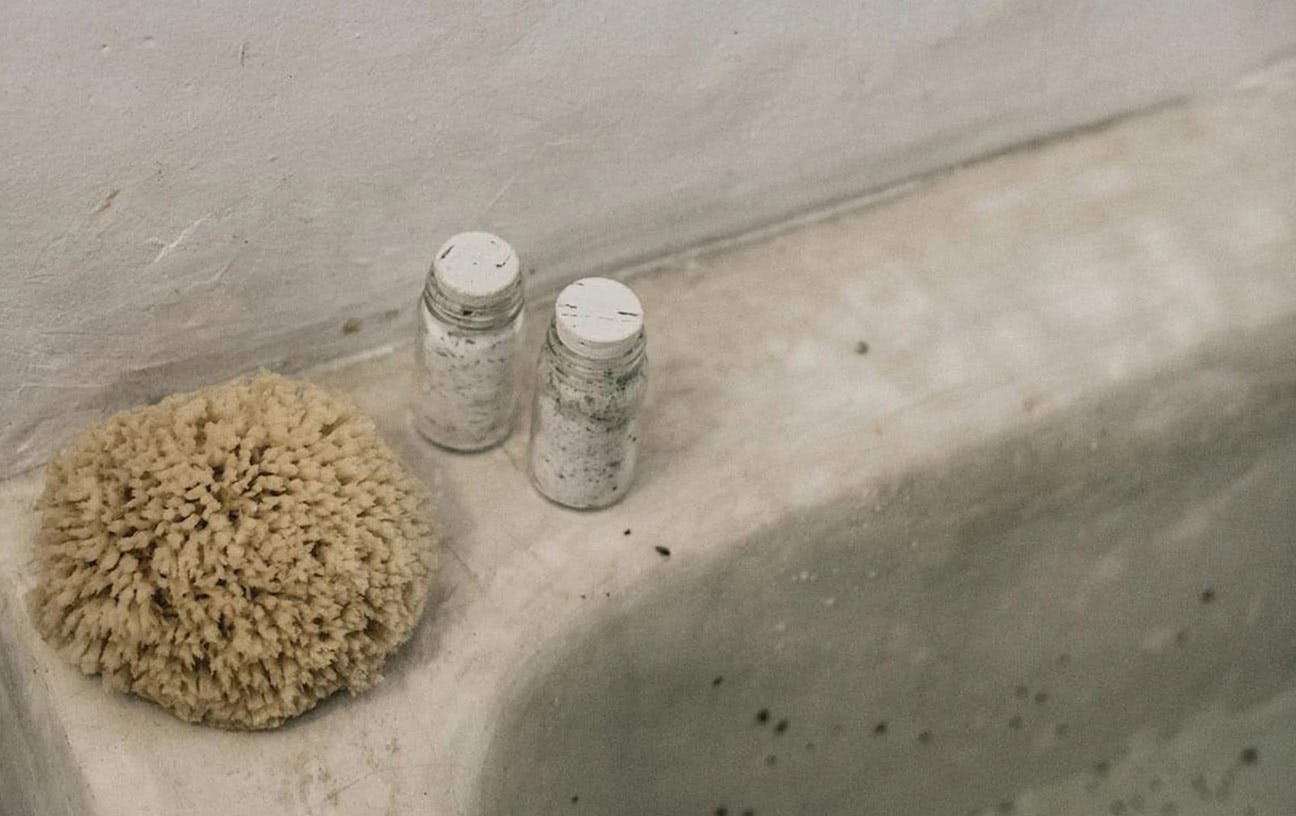 Step 1: Dry brush your feet
I love to dry brush because it palpably gets my blood moving.
The upward brushing motion increases circulation by stimulating blood flow, which lessens swelling, pains, and discomfort in the legs and ankles.
Continue across your entire body if you can be bothered. (I couldn't!)
I gave some extra love to my arches since I'd spent the week wearing a new pair of bargain vintage Prada sandals from The RealReal that felt, quite frankly, like torture. After this was done, I slid on a couple of cotton socks to help lock in moisture and the good vibes.
I don't know if it was because my organs were "massaged" or because there was a generous splash of lavender in my post-soak body oil – but that night, I had the best sleep I'd had all year.
One of those deep, heavy slumbers where you feel like a soft little lamb buried deep in swathes of perfectly-worn linens or like a cartoon character that actually sleeps through an alarm. (Imagine?) And that in itself was 100% worth the soak.
Would you try it?
In this article