Explore
Worth Their Time: Nawal Sari
Australian digital creator Nawal Sari shares the tools and rituals that elevate her every day: Starting the day with coffee and podcasts, and how her daily prayer as a moment to pause, refresh and refocus.
In the latest of our series Worth Their Time, we speak to Digital Creator Nawal Sari.
The Sydney-based fashion and beauty influencer starts her days with coffee and podcasts, winds down with Netflix next to her newlywed husband, and logs a weekly screentime in the double digits.
Nawal, whose devoted following of almost 250,00 are inspired daily by her modest mix of thrifted and designer fashion, says staying connected with family is her non-negotiable, while her prayer practice is her chance to pause, reflect and refocus throughout the day.
Read about the tools and rituals that help Nawal elevate her everyday.
What is the first thing you reach for in the morning?
Very Gen Z of me to say I instantly check my phone.
A quick notification check and i'm up to make a coffee (specifically a double shot latte with lactose free milk). 
SPF - every day or only at the beach?
Definitely everyday. My mum was big on sunscreen when we were kids so luckily it's not new to me.
For the body I use Mecca's To Save (Sensitive) Body SPF50 Superscreen and for the face right now I'm loving the Supergoop Glow Screen. It's on the pricier side as it's not fully stocked in Australia, but I love the look it has on the skin and is a great base for my makeup.
What are your favourite inner health products?
I do enjoy some JS Health vitamins or Vida Glow, mainly for my hair, skin and nails. Wearing the Hijab I have to make sure I take extra steps to ensure I'm getting vitamins daily.
What is the non-negotiable must-do every day for you? 
Definitely more than two coffees and family time.
I've recently moved out of my parents' home after getting married, so checking in with my siblings and parents helps the day feel complete.
What does pure pleasure look like for you?
A holiday. Nothing I love more than a trip away, extra points if its work free and by the water. 
How do you wind down at the end of the day? 
Netflix with my husband and some tea. I love cinnamon or anise tea.
What did your screentime report from last week say?
11 hours... Guilty.
What is your meditative practice? 
As a Muslim, we do prayer five times a day which is a form of meditation. It's five breaks during the day of chaos so I can refresh and refocus quietly.
I also really enjoy cooking, it's my love language.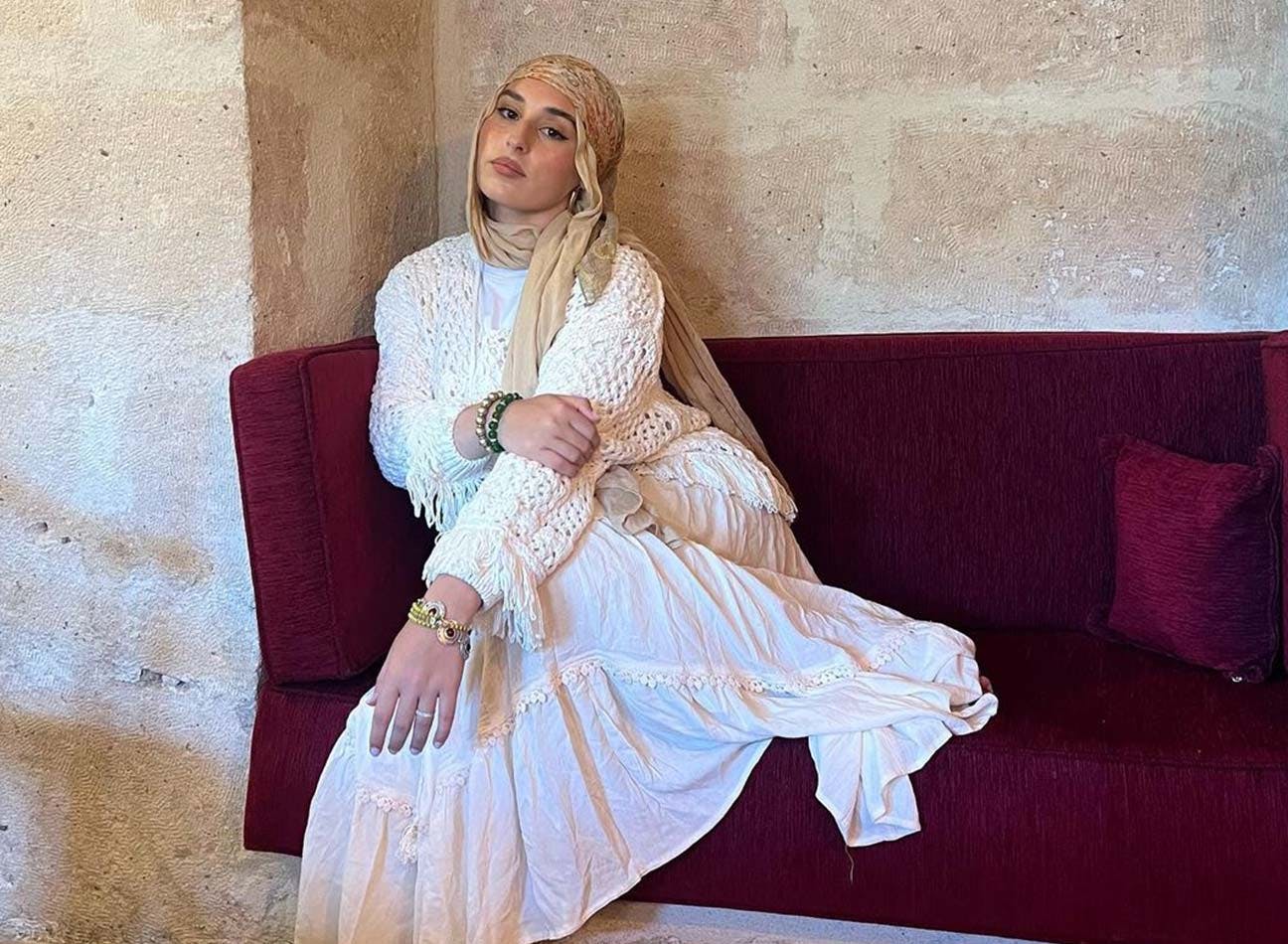 What would your desert island items be?
+ Netflix (somehow would find wifi) so I can binge series and movies
+ A makeup kit because playing with new looks is therapy for me
+ A mocktail kit so I can make a good virgin mojito while ignoring the fact I am stranded on a deserted island
You have a whole day just for you. How are you spending it?
I put on a cute outfit, get a delicious coffee or matcha, go to plenty of thrift stores and also get my hair done and a massage.
If there's extra time, I'll also go the beach.
In this article